Posted by Mike Roque | Viking Cues on 28th Dec 2020
When Things Look Bad
"The true scramblers are thick skinned and they always beat the whiners."
-Paul Runyan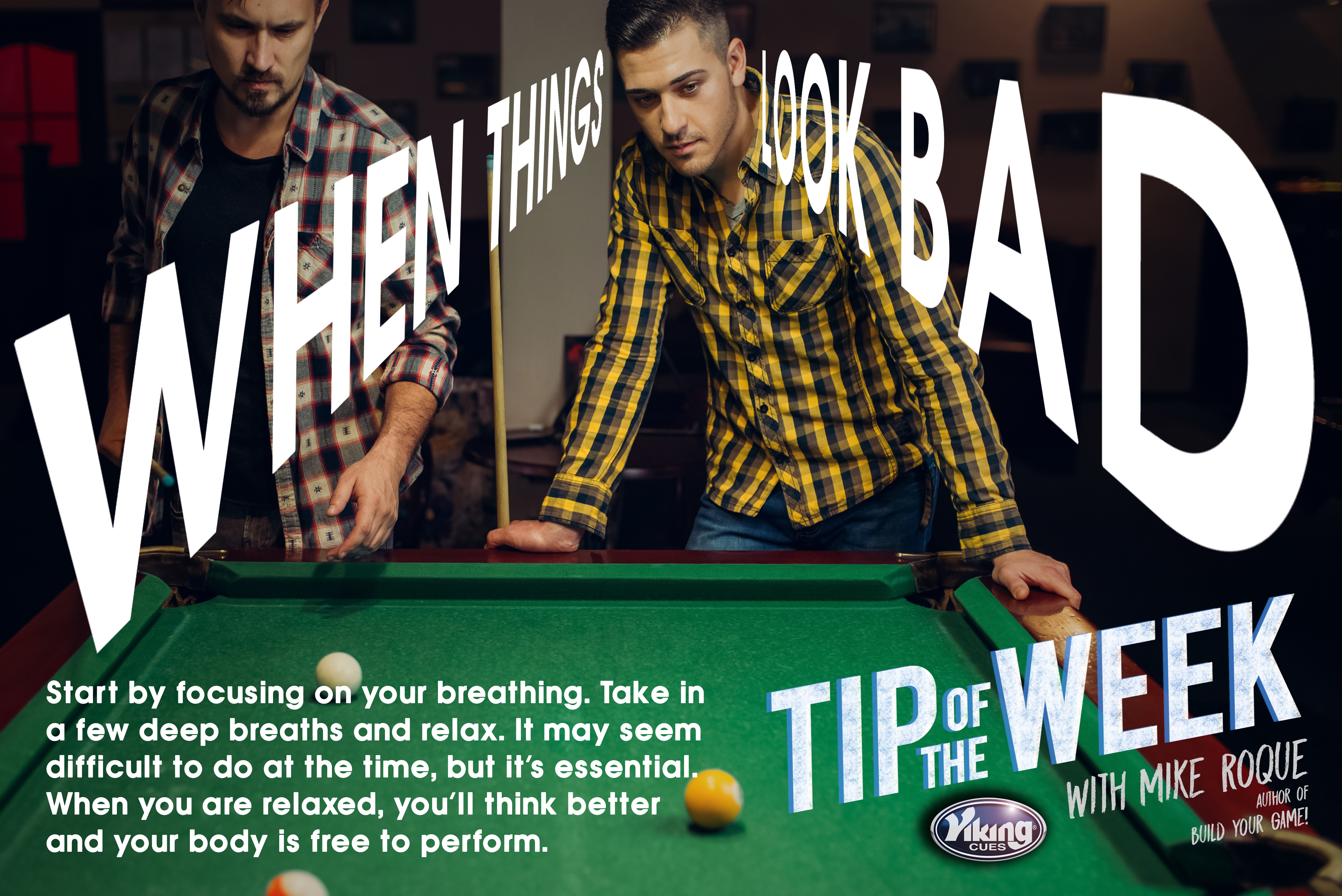 Despite your best efforts, there days when the wheels fall off. Your shotmaking fails just enough to shake up your confidence, and you can't buy a roll. These events can make you so tentative and afraid to miss, you can't make a shot!
Start by focusing on your breathing. Take in a few deep breaths and relax. It may seem difficult to do at the time, but it's essential. When you are relaxed, you'll think better and your body is free to perform.
The more you relax, the more likely you are to play at your natural pace, and that's when things can turn around in a hurry. Think of a time when you were on fire. Let it remind you of how well you can play!
Whenever you get frustrated, nervous or angry, you must find a way to take control of your emotions. It's easy to say, but sometimes harder to do. Nevertheless, it must be done. Otherwise, if things get out of hand, there's very little hope of making a turn for the better. One poor shot just leads to another.
Learn how to control your emotions and maintain your composure. It's a sign of a champion and a ticket to the winner's circle!