Posted by Mike Roque | Viking Cues on 10th Nov 2020
Write It Down
"…when I'm in a slump, that match gets me all pumped up again."
-Tang Hoa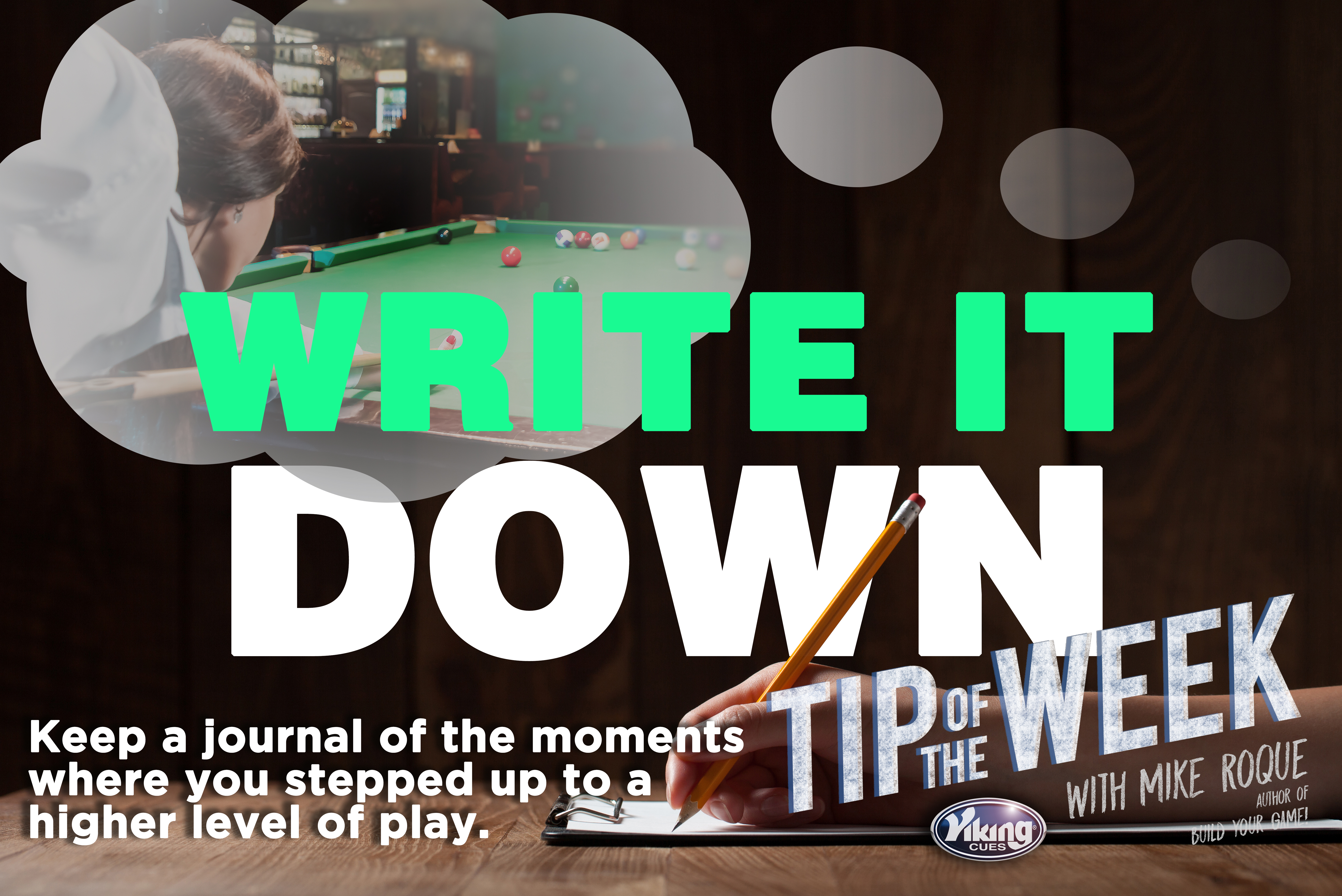 Keep a journal of the moments where you stepped up to a higher level of play.
Make a note of great shots made under pressure, and don't forget that fantastic three rail kick shot you made to stay alive at hill–hill, which you went on to win.
Details are worth recalling, especially the way you felt emotionally. When you write these successes down on paper, you give them weight and that makes an impact on your future attitude.
A success journal allows you to reflect on these moments. When you're faced with a similar situation you'll have a vivid memory of a winning shot to set your course.
Nothing breeds success like success, so good past outcomes prime you for thinking, "Hey, I already did this. I can make this shot." More importantly, they bring up the exhilarating feeling that went along with it.
Capture your game successes in words and revisit them often. Over time, they act on your subconscious and help build strong confidence.
In the quote, Tang Hoa was referring to the first time he beat Buddy Hall. That great moment has served him well. Make sure you remember your greatest moments!