Posted by Mike Roque | Viking Cues on 19th Nov 2019
Hangers
"Players often get lazy with a hanger and forget about the cue ball."
-Gerry Kanov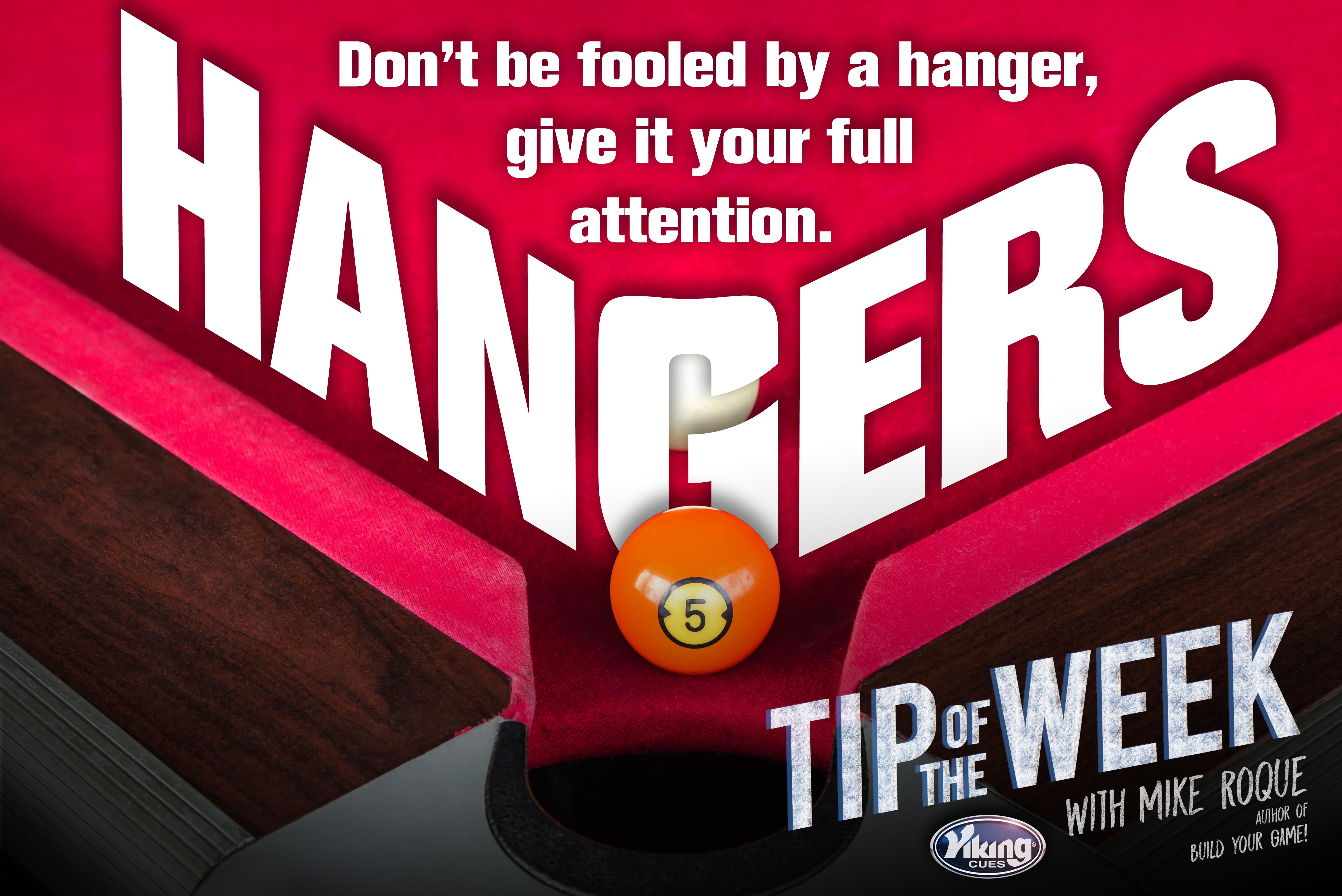 A HANGER is a ball that is very close to the pocket. These shots appear simple, but require precise execution for good shape on the next ball, especially when the ball sits deep in the jaws.
Speed and the thickness of the hit are paramount. A soft, thin hit allows for maximum control and more than enough speed to send the cue ball anywhere on the table.
English, however, adds a complication. It compromises your accuracy when there is distance, and it alters the cue ball path after contact.
When the object ball is deep in the jaws, consider playing it off the rail. This can eliminate accidental scratches and usually takes the point of the pocket facing out of play.
To minimize these possible problems, try to get as close to a hanger as possible. This allows a more precise hit on the object ball as even a slightly overthick hit can alter the cue ball path drastically.
Hangers look easy, but many matches have been lost by poor management. Take your time, think it through, and handle them with care.
Don't be fooled by a hanger, give it your full attention.

Love our Tip of the Week with Mike Roque, you can purchase your own copy of his book "Build Your Game" at the BEBOB Publishing Website at http://bebobpublishing.com/