Posted by Mike Roque | Viking Cues on 29th May 2020
The Safe Break
"…the safe break, helped turn the match around."
-Stan Fimble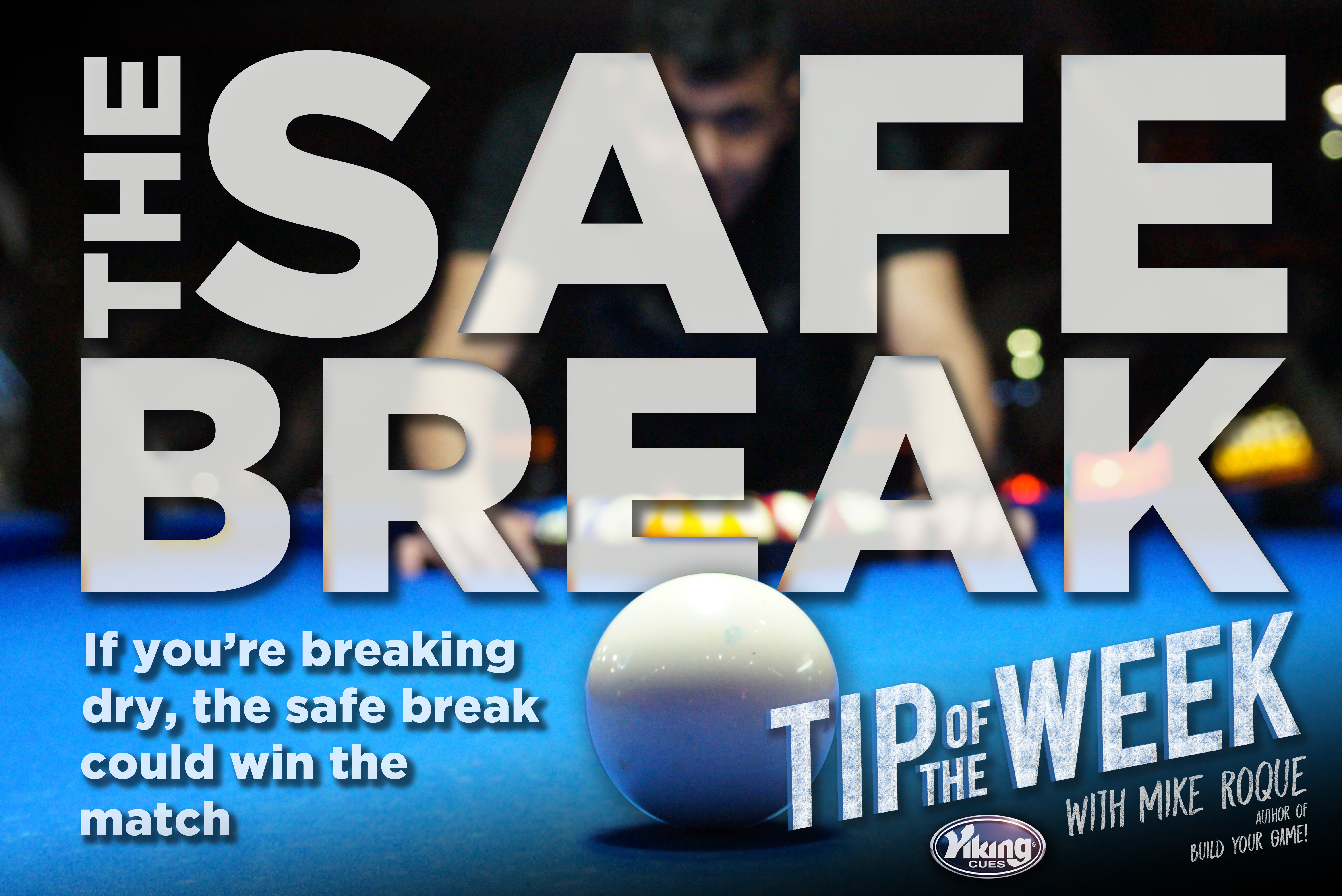 IF YOU'RE BREAKING the balls wide open without pocketing anything, a top player can keep you in the chair for a long time. When you do come to the table, you'll be hooked solid.
Unfortunately, some days the break is as fickle as the weather. No matter what angle or speed you hit it with, nothing wants to drop. Hmm, enter the safe break.
The safe break is clearly defensive in nature, but it can often be a game changer. For example, imagine playing an aggressive shot maker who can make balls from anywhere, but his position play is suspect.
If your safety game is strong and you feel confident you can outmaneuver him on a congested table, the safe break could work to your advantage.
A legal break requires at least four balls to hit a rail or at least one ball be pocketed. Otherwise, your opponent can re–rack the balls and steal the break from you.
Before you try it in a game situation, spend some time practicing it. It takes good speed control to break the balls just hard enough to have four balls hit a rail, but not hard enough to break them wide apart. It'll be a grind, but a win is a win!
If you're breaking dry, the safe break could win the match.

Love our Tip of the Week with Mike Roque, you can purchase your own copy of his book "Build Your Game" at the BEBOB Publishing Website at http://bebobpublishing.com/