Posted by Mike Roque | Viking Cues on 11th May 2020
Table Conditions
"That's the biggest thing about this game, you gotta know the table."
-Alex Pagulayan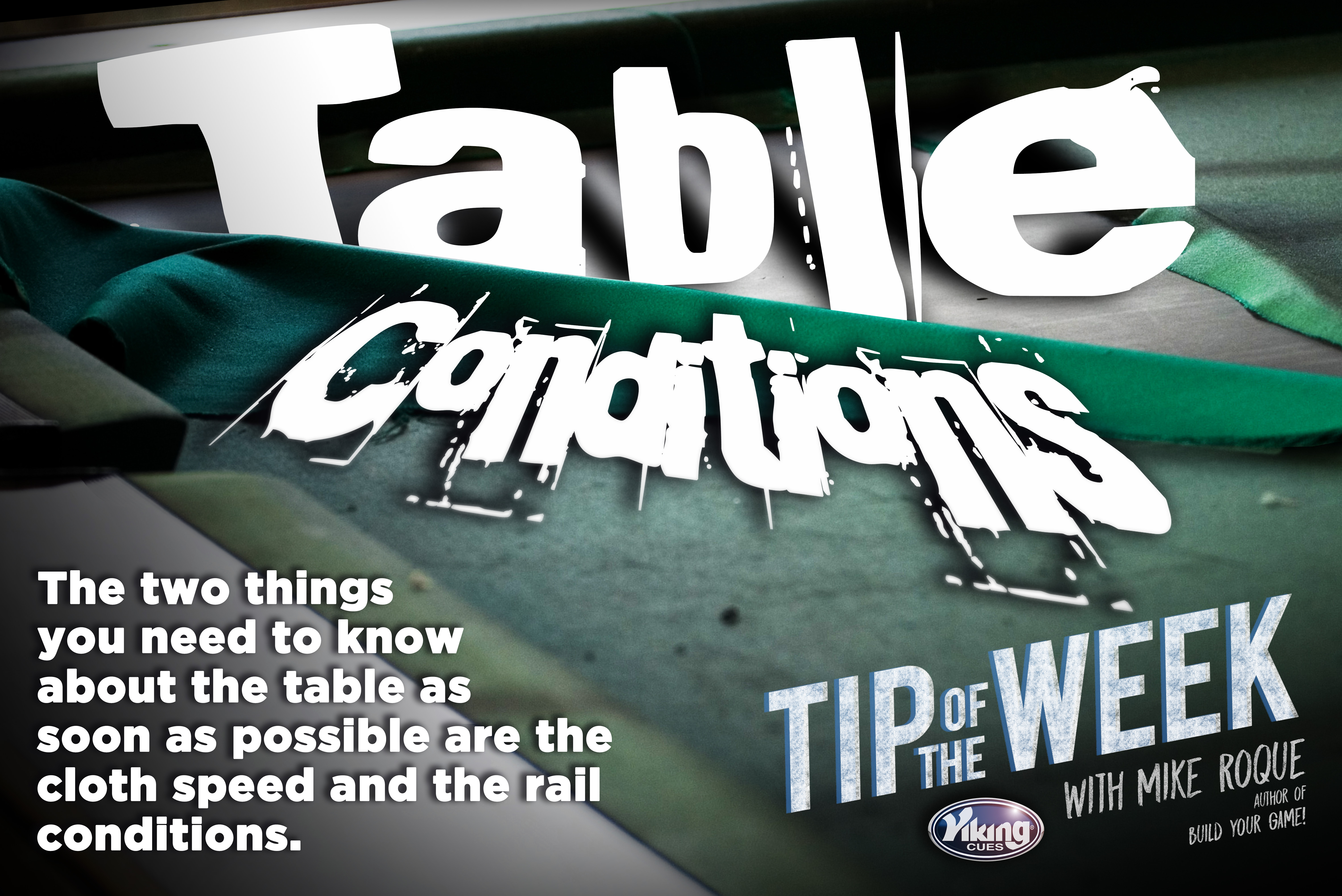 The TWO THINGS you need to know about the table as soon as possible are the cloth speed and the rail conditions. You can become familiar with both of these factors by warming up on your match table.
If that's not possible, try to watch others and observe how the balls react. If necessary, discuss the playing conditions with someone who has already played on that table.
Every table is different. So pay attention to the type of cloth and its age. Does the ball draw quickly or feel sluggish? Are the balls lively off the rails or do they lose speed quickly?
Without this knowledge, you could come up long or short on your position shots. Banks are particularly sensitive to rail conditions, so experiment with a few standard banks to see if you'll need to adjust.
If you are playing on a table that is slow or one that has tight pockets, leave more angle on the shot. This allows using a softer speed. You'll pocket more balls, and move the cue ball with less effort.
You and your opponent are on the same table. Tell yourself the conditions aren't bad, just different. Let him complain while you observe and adjust. Before long, you'll see it as an advantage.
All tables do not play the same. Don't complain, just adapt and do it fast!

Love our Tip of the Week with Mike Roque, you can purchase your own copy of his book "Build Your Game" at the BEBOB Publishing Website at http://bebobpublishing.com/