Posted by Mike Roque | Viking Cues on 27th Jul 2020
Risk and Reward
"When considering a tough shot make sure the rewards justify the risk."
Grady Mathews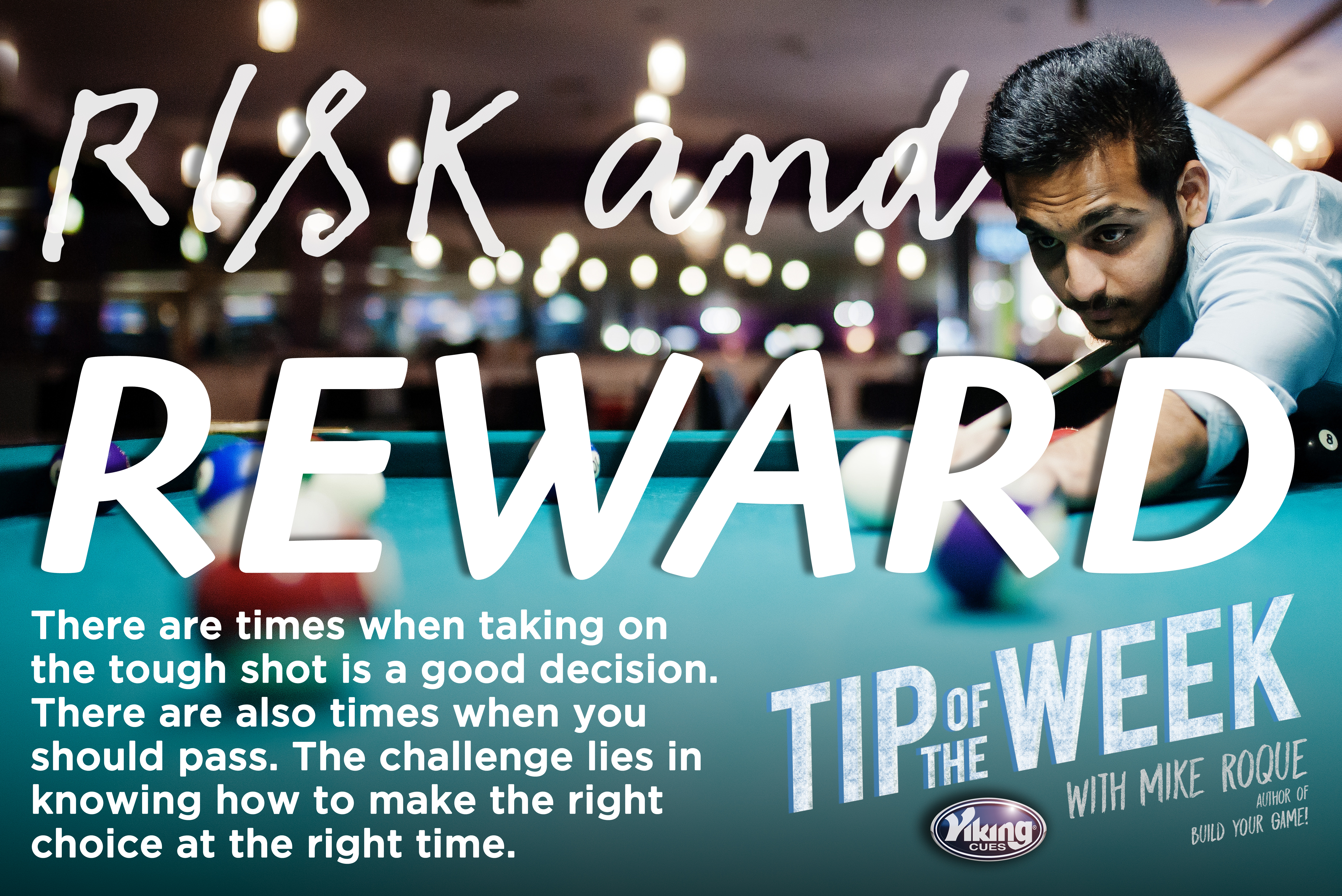 When you make a fantastic shot, the crowd goes wild and you feel exhilarated. Tough shots carry a big feel good when successful, but there's also a big disappointment factor when you fail. Sometimes it can even cost you the match.
There are times when taking on the tough shot is a good decision. There are also times when you should pass. The challenge lies in knowing how to make the right choice at the right time. The goal is keeping control of the table.
Don't fall into the trap of playing for the audience. They love the big shot. It's fun to watch, but they don't have to live with the consequences of a missed shot. They won't feel the sting of a loss.
Play with heart, but also play smart. Weigh the risk and rewards carefully. If the shot offers little hope for a runout, a safety makes sense. However, if you are playing well and the shot could win the match, the reward might be worth the risk. A general rule of thumb is to take the aggressive shot if turning the table over to your opponent has a similar risk factor.
If you can't get comfortable with the shot, consider passing, but if it's the right shot, show some heart and take it!

Love our Tip of the Week with Mike Roque, you can purchase your own copy of his book "Build Your Game" at the BEBOB Publishing Website at http://bebobpublishing.com/