Posted by Mike Roque | Viking Cues on 11th May 2020
MISSION STATEMENT
"Don't hurry, don't worry, …don't forget to smell the roses."
Walter Hagen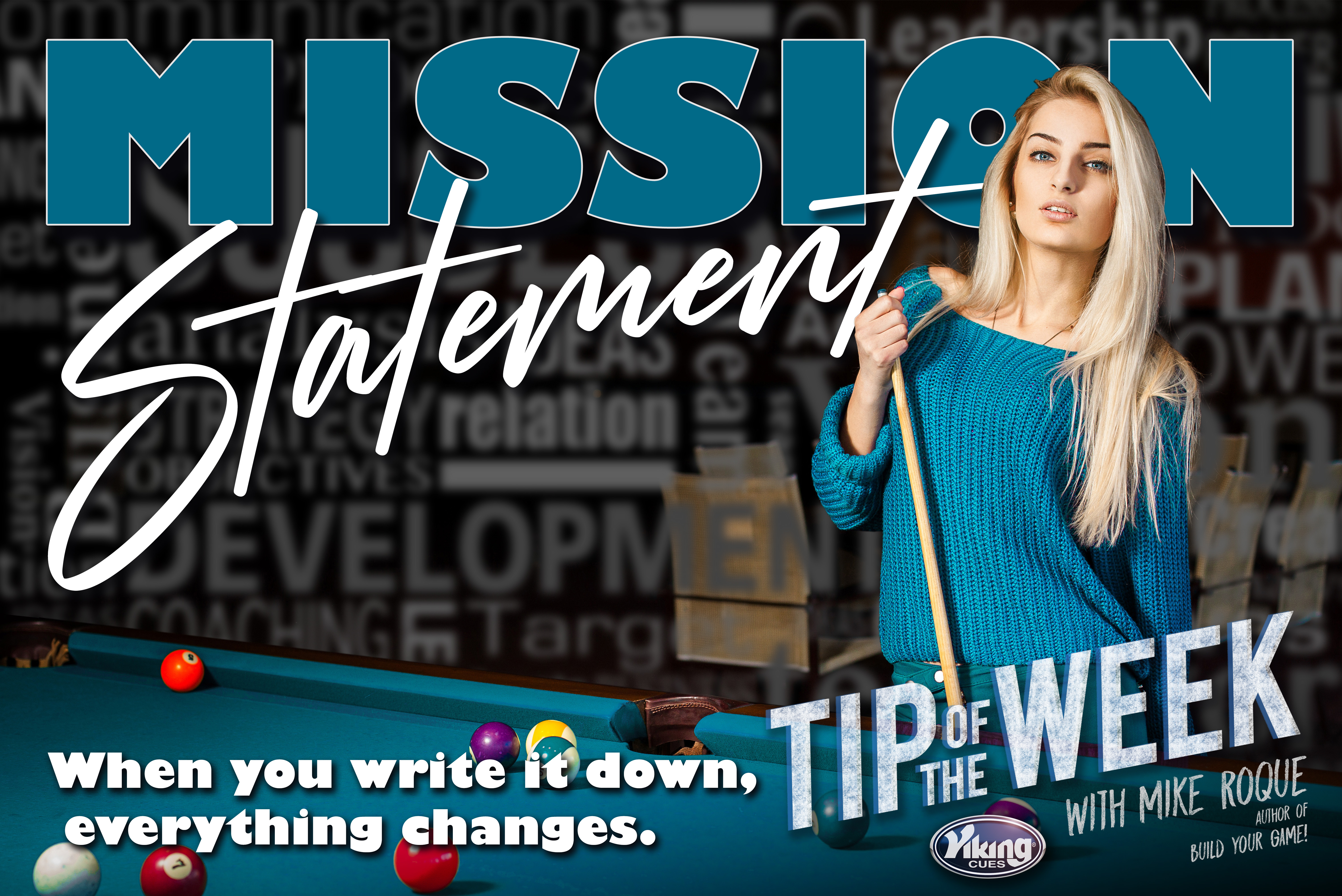 GREAT ACHEIVEMENTS start with big dreams and become reality through desire and commitment. Whenever you imagine a success for yourself, it's dreamlike—an idea still waiting to happen.
When you write it down, everything changes. Now it becomes a goal that sets your mind and body into motion. A mission statement is just a fancy way of saying, "Something is important to me, and I want to create it with all my energy." Creating the statement and committing to it defines your relationship to the goal.
Creating a mission statement doesn't need to be complicated. Give some thought to why you are involved with pool—why you play, what's important, and what you like. Identify the successes you expect.
Jot down some key words and concepts and use them to create a powerful statement that will inspire you. It can be simple like Walter Hagen's or more complex. Don't be afraid to stretch yourself a little. Dream big.
Read your mission statement every day and let it take root in your subconscious. Believe it and watch it happen!
A mission statement will keep you focused.
Make one and read it often.

Love our Tip of the Week with Mike Roque? You can purchase your own copy of his book "Build Your Game" at the BEBOB Publishing Website at http://bebobpublishing.com/