Posted by Mike Roque | Viking Cues on 27th Aug 2019
Giving Advice
"Advice is seldom welcome; and those who need it the most like it the least."
-Earl of Chesterfield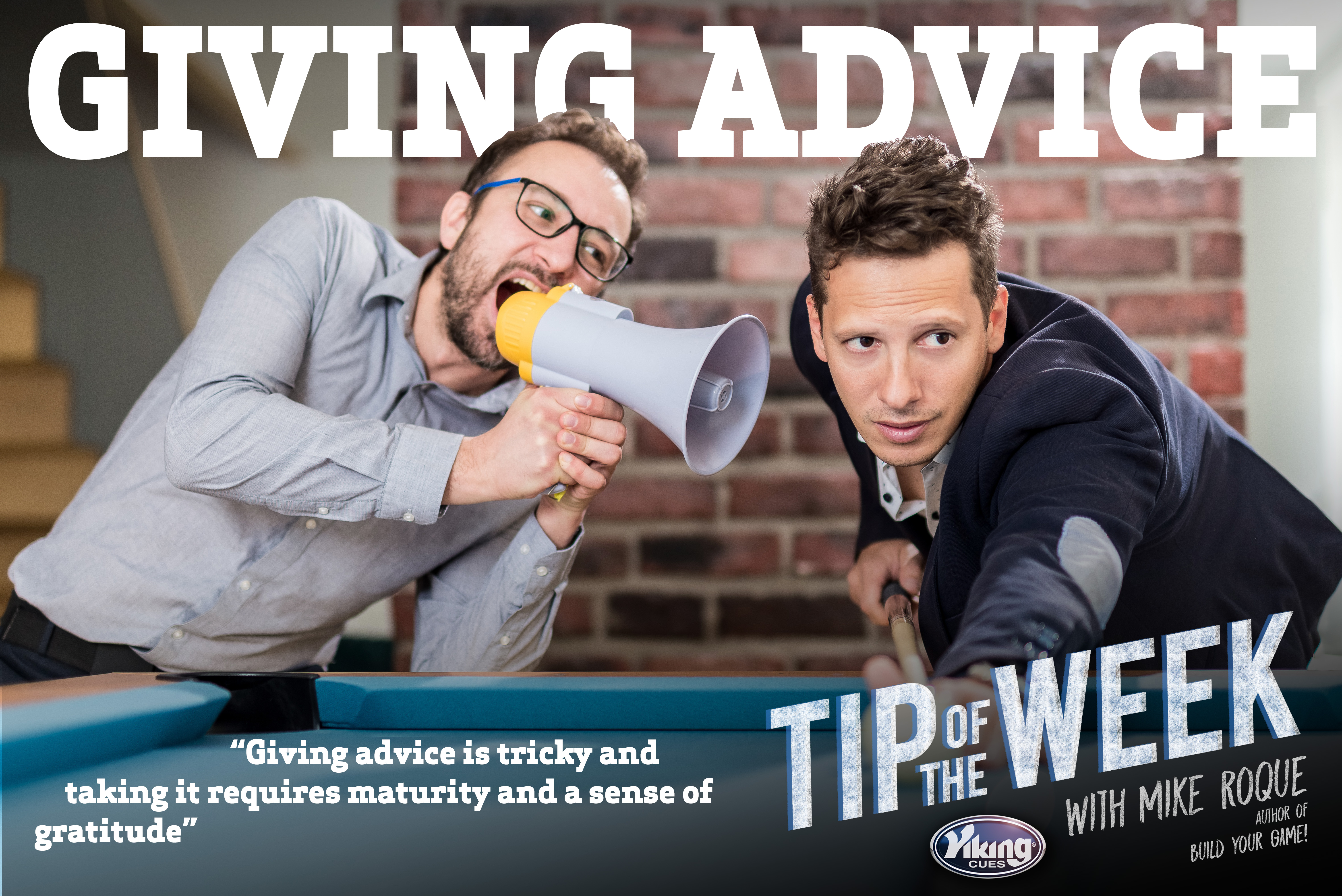 UNSOLICITED ADVICE can get you into a lot of trouble. In many cases, it's not appreciated and often resented. Some people might even feel you're putting on an air of superiority. Don't be surprised if they're defensive with a comment like, "Who do you think you are, Efren Reyes?"
Once you start commenting on their shots or decisions, it is human nature for them to defend their position. With team members or friends, be cautious of the boundary lines. Read the situation and take care not to step on anyone's toes.
Keep in mind, if someone is sincere about improving, they will ask for help. If they know you and respect your game, at some point they might say, "How would you have played that shot differently?"
In that situation, go ahead and offer your take on it, but soft sell it by suggesting they try it in practice and see what works best for them.
Giving advice is tricky and taking it requires maturity and a sense of gratitude. If those two are missing, you might as well be talking to a wall. So keep quiet and go work on your own game!
Only give advice when asked, and even then use discretion.

Love our Tip of the Week with Mike Roque, you can purchase your own copy of his book "Build Your Game" at the BEBOB Publishing Website at http://bebobpublishing.com/