Posted by Mike Roque | Viking Cues on 12th May 2020
Fascinating, isn't it?
"… there is no other sound as nice as a ball dropping into a pocket."
-Luther Lassiter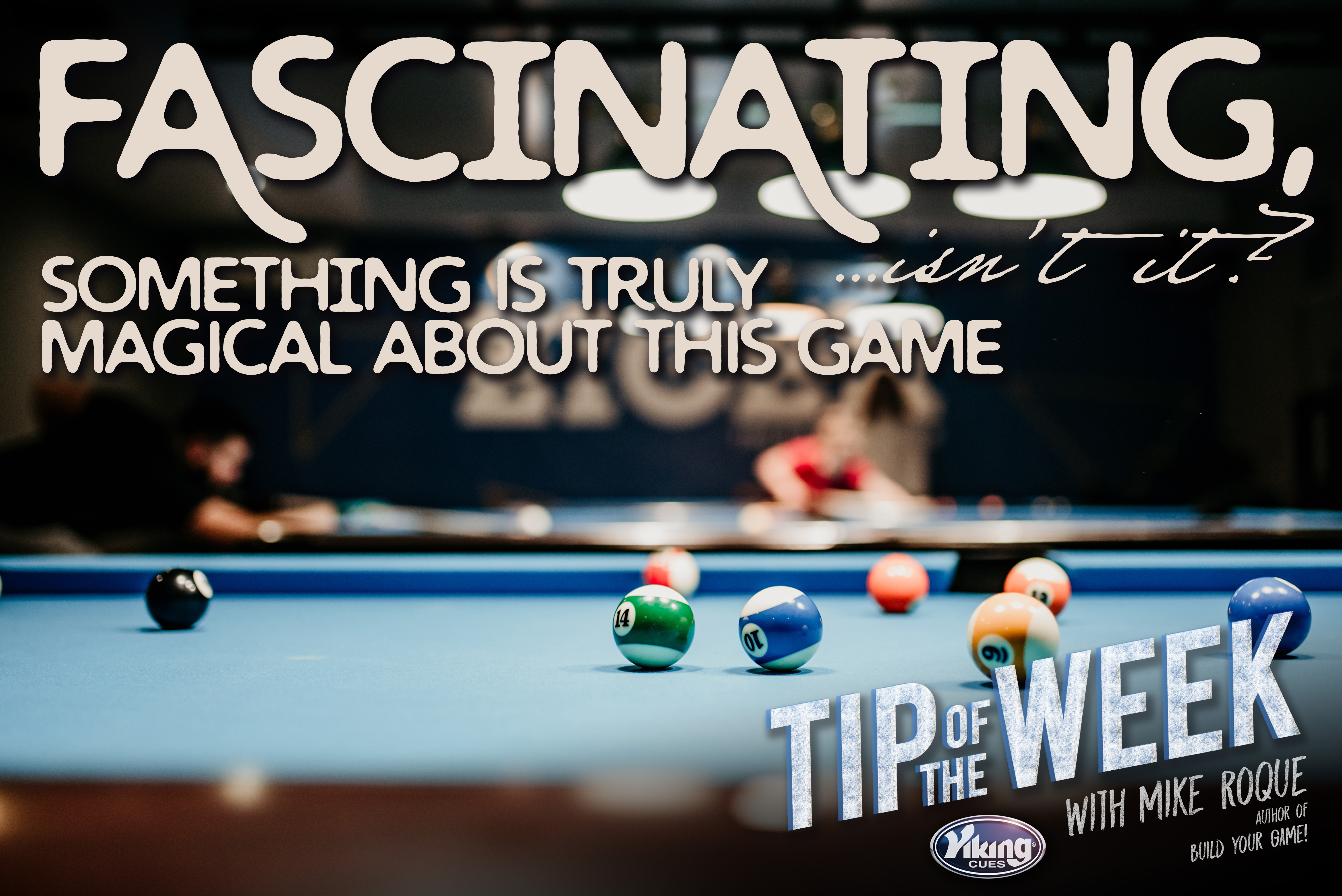 SOMETHING is truly magical about this game—the lights, the brightly colored balls spinning off the rails, the sound they make when they collide and when the right ball drops into a pocket.
Young children are especially intrigued with the balls. The stick complicates things; they just want to throw the balls around and watch them spin. It has nothing to do with pool, it's all about play.
For many adults, that sense of enjoyment is where the fascination first began. As we learn more about the game, however, we tend to get more serious and before we know it, we've shifted our focus from play to looking for signs of improvement. If it doesn't come fast enough, we can get frustrated for falling short.
Mastering the game of pool is an endless journey, so make an ongoing effort to open new doors and expand your knowledge of the game. Learn to appreciate and enjoy your current skill level.
And never forget, a pool player who is having fun can be a very dangerous opponent. Schroeder, famous for his toy piano playing in the cartoon series Peanuts, summed it up nicely. As he said to Lucy, "The joy is in the playing."
Play for the joy of the game and the game will give you joy.

Love our Tip of the Week with Mike Roque, you can purchase your own copy of his book "Build Your Game" at the BEBOB Publishing Website at http://bebobpublishing.com/