Posted by Mike Roque | Viking Cues on 20th Jul 2020
Etiquette
"Good etiquette is giving your opponent every opportunity to play their best."
Anonymous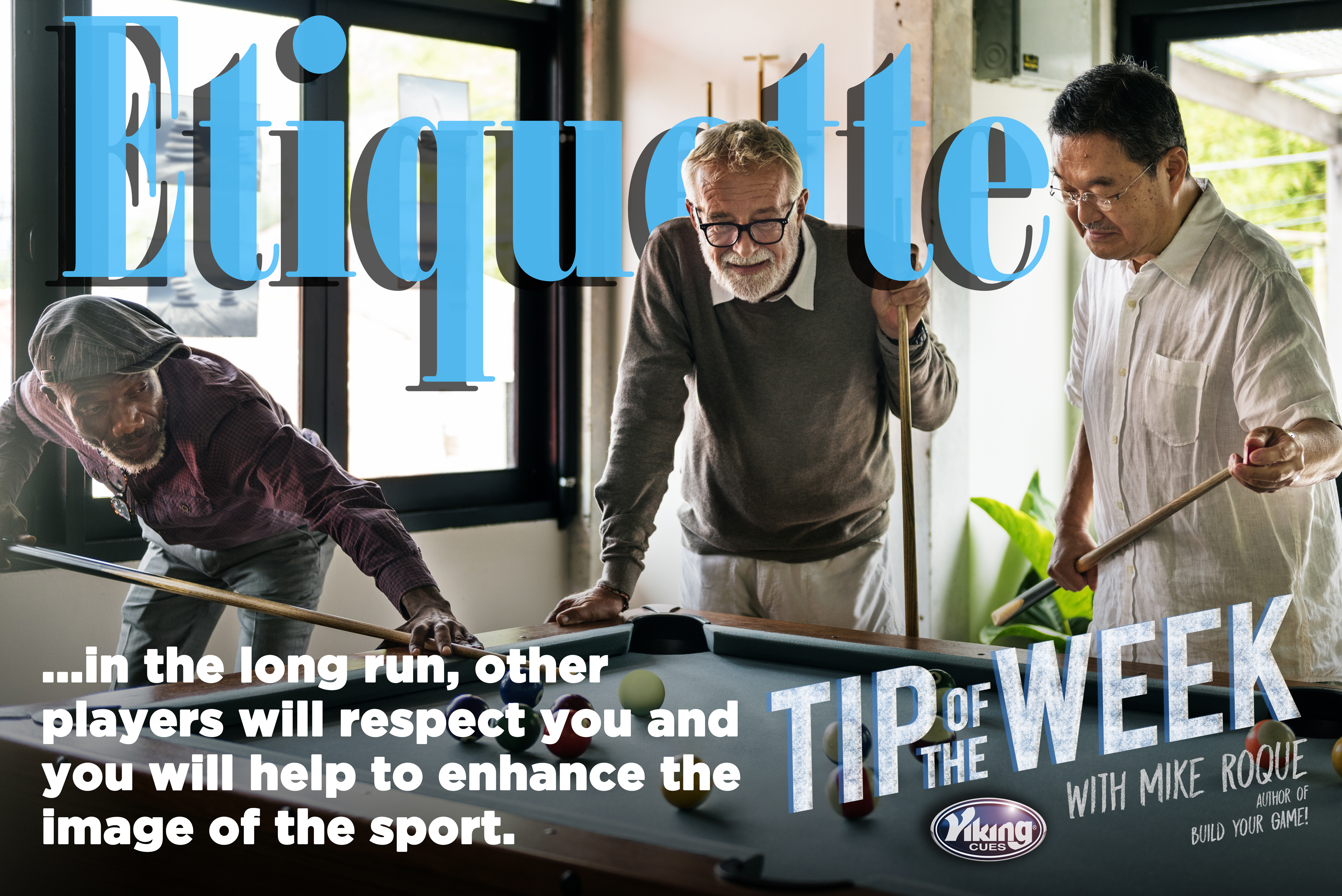 Everyone can get frustrated with a poor performance, but when it happens to you, try not to express it in ways that interfere with your opponent. First-class sportsmanship isn't always easy and often takes discipline. But in the long run, other players will respect you and you will help to enhance the image of the sport.
Never intentionally shark your opponent—that is only your ego screaming for some attention. Let your playing do the talking.
There are many ways to show good sportsmanship and most of them are common sense.
Here are a few example:
- Shake hands at the beginning of the match.
- Sit quietly while your opponent is at the table.
- Announce any shots that are not obvious.
- On close hits, suggest calling a referee.
- Let your opponent know whether balls close to the rail are frozen or not.
- Shake hands at the end of your match.
- Take breaks only during your own inning.
- Play by the rules.

Love our Tip of the Week with Mike Roque, you can purchase your own copy of his book "Build Your Game" at the BEBOB Publishing Website at http://bebobpublishing.com/