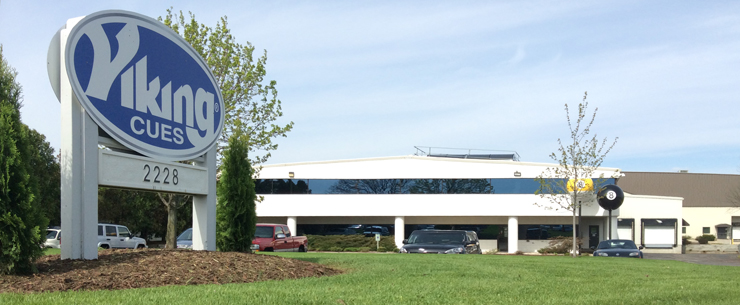 AT VIKING CUE, custom MEANS Custom
For ov

er 50 years we've been making exceptional cues, one at a time, right here in Wisconsin.
However, with Viking, you also have the option to vary any part of the cue to fit your aesthetic or performance needs—from joint and shaft to ring work and inlays, you can create the look and the feel you want to match your playing style. Talk to our experts about our revolutionary performance shafts, select all the components you want based on the type of the player you are and then finish it off with a laminated tip of your choice. Finally, you will have the Viking Custom that will set you apart from the rest—whether that's in your basement, the local bar or on the tour.
At Viking Cue, the only thing that isn't custom is our lifetime warranty. It's the same with every cue.