Posted by Mike Roque | Viking Cues on 28th Dec 2020
Chalking
"Chalking prevents miscues and allows you to pace yourself."
-Billie Billing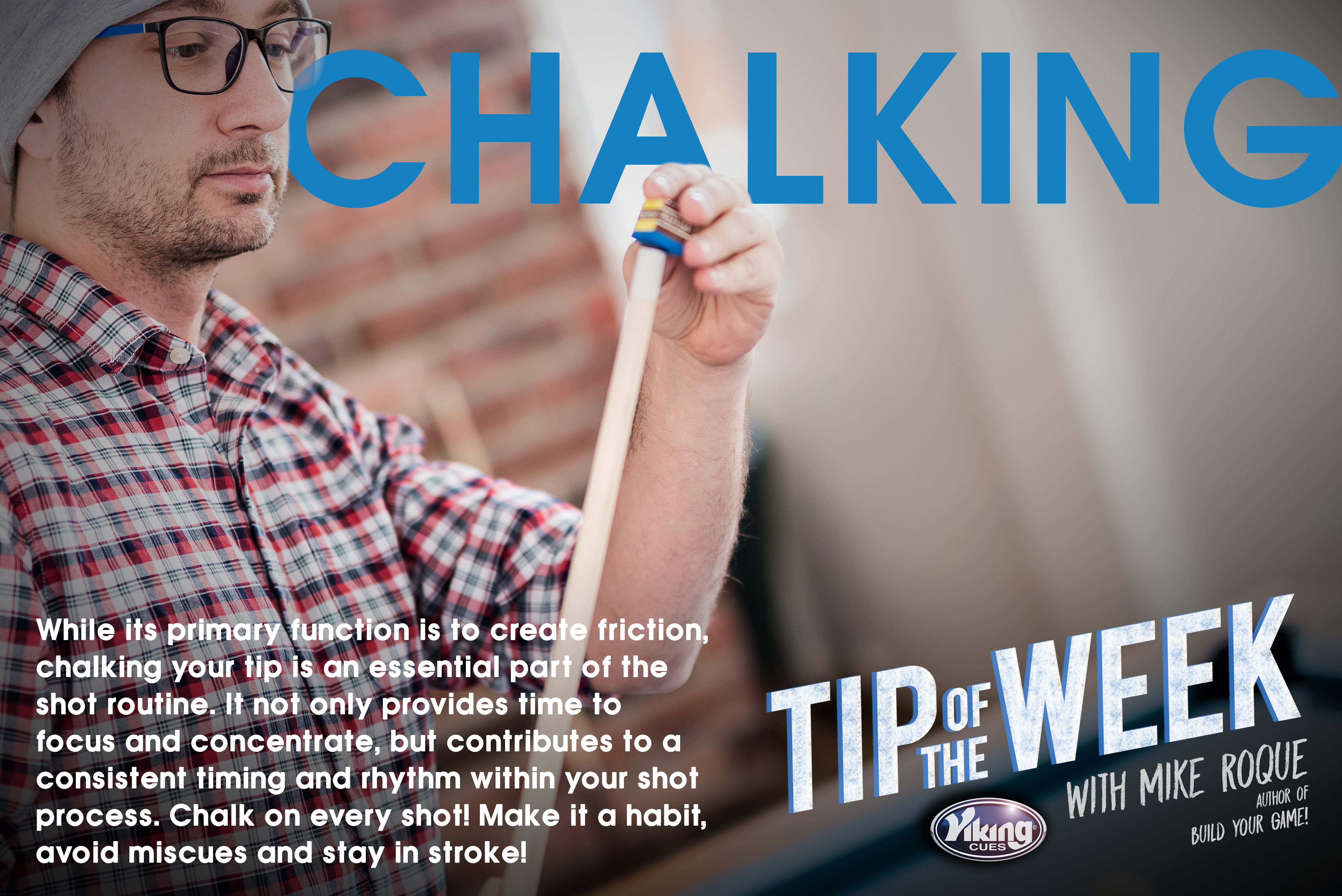 Captain François Mingaud was a political prisoner in Paris in the early 1800's. He also had access to a billiard table during his prison life. He spent many hours playing billiards and in his efforts to avoid miscuing, he developed the leather tip. A few years later, John Carr began selling chalk and here we are.
Players use chalk to create friction between the cue tip and the cue ball. It produces all that cool spin and is the single most important thing you can do to avoid miscues.
The tip will take chalk better if it's roughed up first. Gritty sandpaper, metal shapers and tip picks are common tools. They allow the chalk to get a good hold on the leather.
The main challenge is to get a thin even coat over the entire surface. Avoid using deeply gouged chalk or your tip will end up with an ugly chalk ring around the ferrule.
While its primary function is to create friction, chalking your tip is an essential part of the shot routine. It not only provides time to focus and concentrate, but contributes to a consistent timing and rhythm within your shot process. Chalk on every shot! Make it a habit, avoid miscues and stay in stroke!