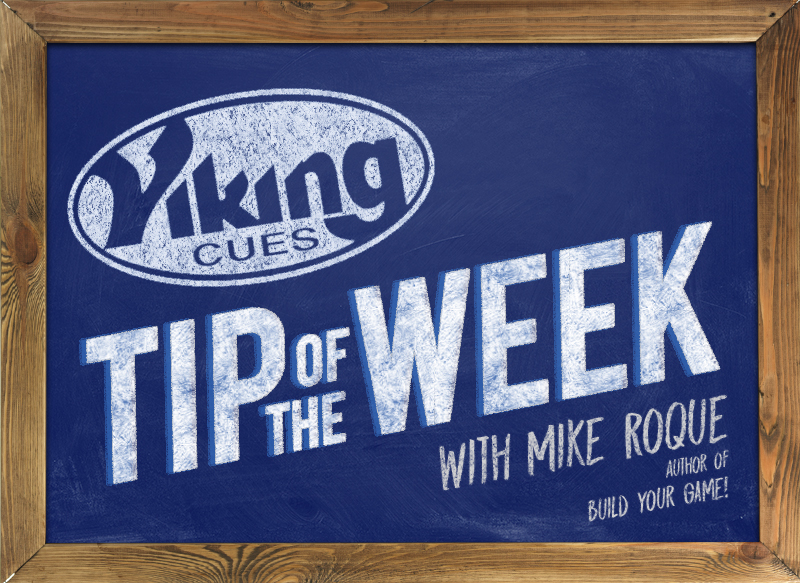 FOLLOW THROUGH
"Follow-through is just as important as the stroke itself." -Minnesota Fats
You can't have a great stroke without having a good follow–through. A nice, smooth stroke accelerates through the cue ball and never jerks to a stop. It should come to rest naturally on its own.
A typical follow–through on most shots is about 5–8 inches, but there are certain shots like the power draw and the force follow where a longer follow–through is essential to get the right action on the cue ball.
Start with keeping your follow–through distance the same length as your backswing. This simple concept will help to develop your natural stroke.
Many instructors like to use the racking spot to teach this principle. Set up your bridge hand with the tip on the spot. Shoot an imaginary cue ball and after you stroke, leave the cue stick in place. With the spot as your guide, it's easy to judge the distance of your follow–through.
The beauty of this method is that it also exposes any side movement in your stroke!
The follow–through works best with a loose grip. It's a bit mysterious, but this makes the cue ball lively and allows you to move the cue ball around with a lighter stroke.
Follow–through, it makes all the difference.

Love our Tuesday Tip of the Week with Mike Roque, you can purchase your own copy of his book "Build Your Game" at the BEBOB Publishing Website at http://bebobpublishing.com/