Posted by Mike Roque | Viking Cues on 17th Jun 2020
Slow Start
In light of the COVID-19 shutdowns we have all experienced, as businesses begin to reopen and we return to some of our "normal" activities we might find that we need to slowly get back into our game.
"Great is the art of beginning, but greater is the art of ending."
-Henry Wadsworth Longfellow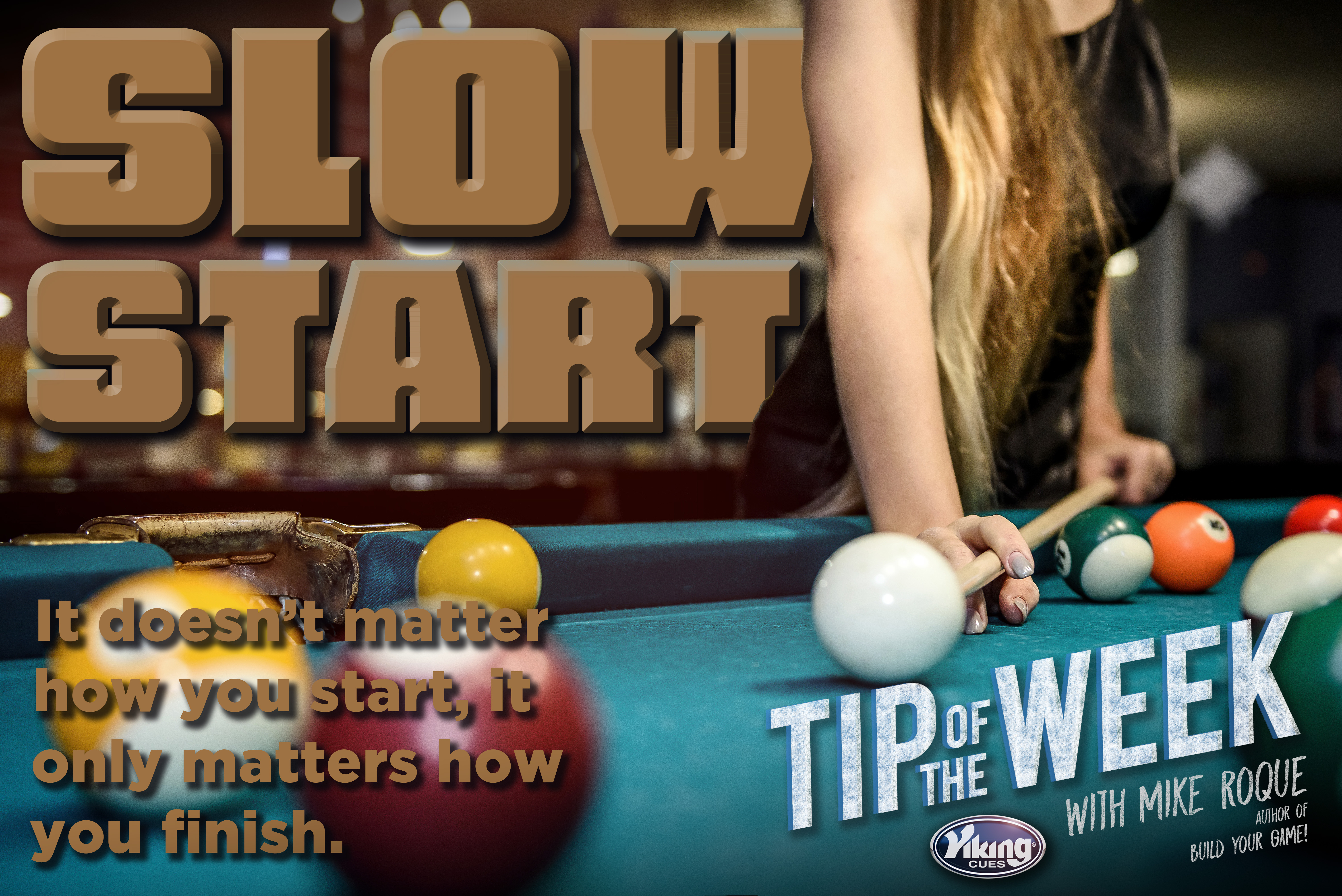 A SLOW START can put you in a foul mood. If you fail to run out your first time at the table, you could start thinking, "Oh, this is going to be one of those days."
This attitude does not serve you well, and your game can spiral downwards very quickly. Do not bushwhack your quality of play with negative thoughts.
Sports history is filled with upsets and comebacks. If you believe in yourself, it doesn't matter what the score is. Some athletes rise to the challenge so often they're tagged as the comeback kid.
Remind yourself of great comebacks you've made in the past. This confirms that you have the ability to bounce back. More importantly, it brings up the positive feelings you had when you won.
Tell yourself you are capable of playing excellent pool. One mistake is only a grain of sand on the beach compared to the great play yet to come.
Whatever happens early in your match, just put it behind you. More than one Kentucky Derby has been won by a horse late out of the starting gate.
Focus on what you can do in the moment to finish strong.
It doesn't matter how you start, it only matters how you finish.

Love our Tip of the Week with Mike Roque, you can purchase your own copy of his book "Build Your Game" at the BEBOB Publishing Website at http://bebobpublishing.com/