Posted by Mike Roque | Viking Cues on 28th May 2019
Playing One-Handed
"Great things are not done by impulse, but by a series of small things…"
-Vincent Van Gogh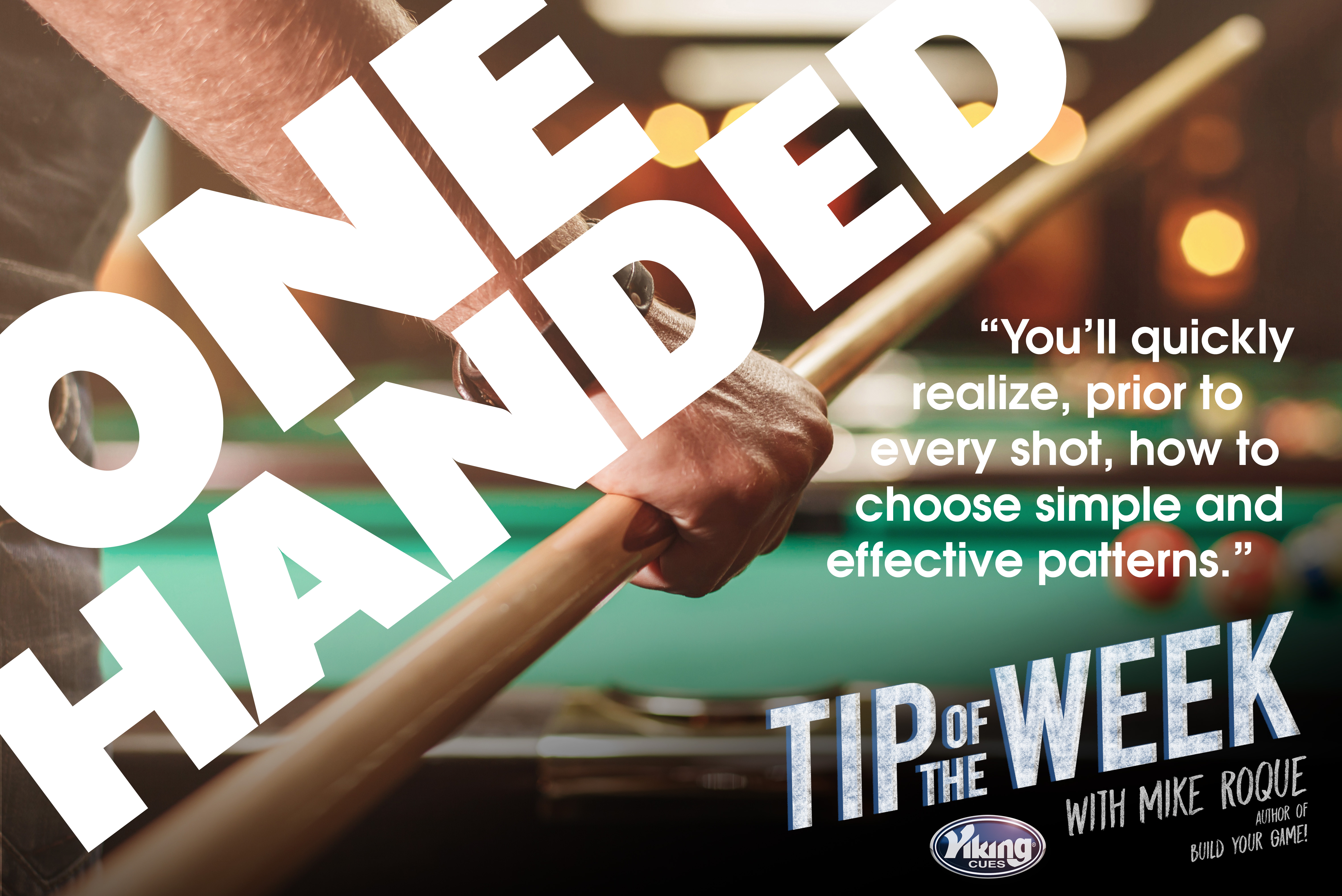 PLAYING ONE–HANDED is a great technique for learning and seeing the game differently. It may seem like it's all fun and games, but there is a lot to learn from doing this exercise.
You'll quickly realize, prior to every shot, how to choose simple and effective patterns. Without the option of applying English or using power strokes, position play needs to be as simple and natural as possible.
To be accurate and consistent with one–handed shots, use a soft to medium speed. This will also force you to simplify your patterns. Strive to get the perfect angle on cut shots for easy position on the next shot.
Without the use of your bridge hand, the rail provides the only stability, so play to leave the cue ball about six inches away from the rail. Insure precise position by bouncing off the rail. That makes it easier to control the speed.
The one–handed game keeps you from rushing, as you won't make any balls with a hurried and jerky stroke. It also teaches you to shoot with just enough speed to get the job done. The slower speed makes the pockets more receptive.
Jesse A at Back Alley demonstrates his amazing one handed skills. Credited to Fred Matzke
Shoot a few one–handed shots every day. It develops excellent stroke mechanics and enhances your whole game!
Shooting one–handed is funand will simplify your position play.

Love our Tip of the Week with Mike Roque, you can purchase your own copy of his book "Build Your Game" at the BEBOB Publishing Website at http://bebobpublishing.com/