Posted by Mike Roque | Viking Cues on 18th Jun 2019
Widen the Angle
"If struck hard enough, even with high english, the cue ball changes its path."
-Paul Guernsey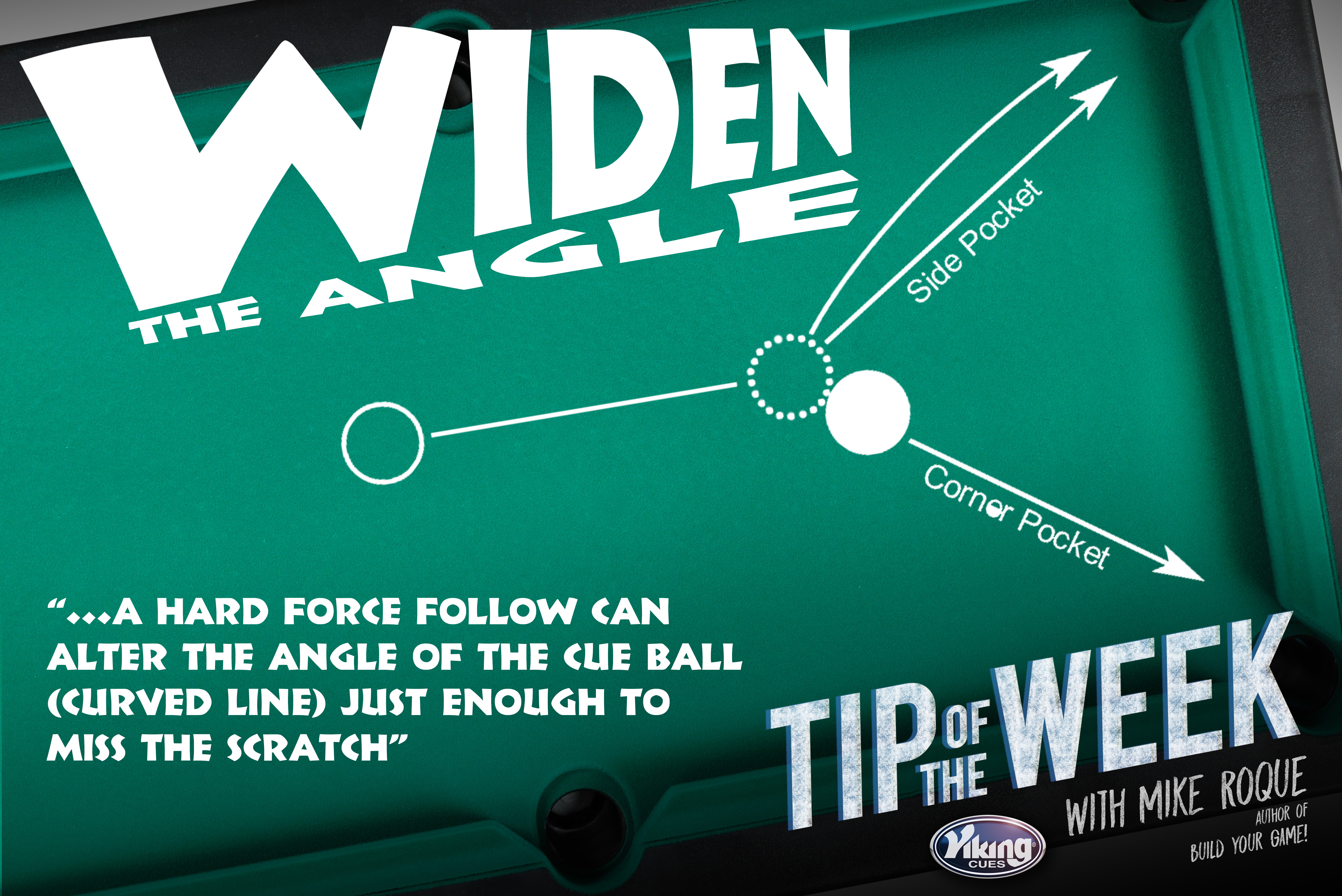 WHEN YOU HIT the ball hard, the cue ball rebounds off the object ball with a wider angle. There are numerous situations where this knowledge can make or break a match.
The diagram shows a cut shot into the corner pocket that appears to be a dead scratch in the side. If the cue ball is close to the rail or a draw shot is not possible because of an interfering ball, then a hard force follow can alter the angle of the cue ball (curved line) just enough to miss the scratch.
On some nearly straight in shots, a force follow shot can help you create an angle to catch a rail or squeeze around an interfering ball.
Be aware that more speed makes it difficult to control the cue ball. Create a clear image of where the cue ball will travel and come to rest. Think of our first example. You don't want to miss the side pocket, only to scratch in the corner three rails later!
Hit the cue ball hard if you need to widen the angle off the object ball.

Love our Tip of the Week with Mike Roque, you can purchase your own copy of his book "Build Your Game" at the BEBOB Publishing Website at http://bebobpublishing.com/