Posted by Mike Roque | Viking Cues on 25th Jun 2019
Use Your Senses
"Point where you want the cue ball to go. Give your brain exact information."
-Myron Zownir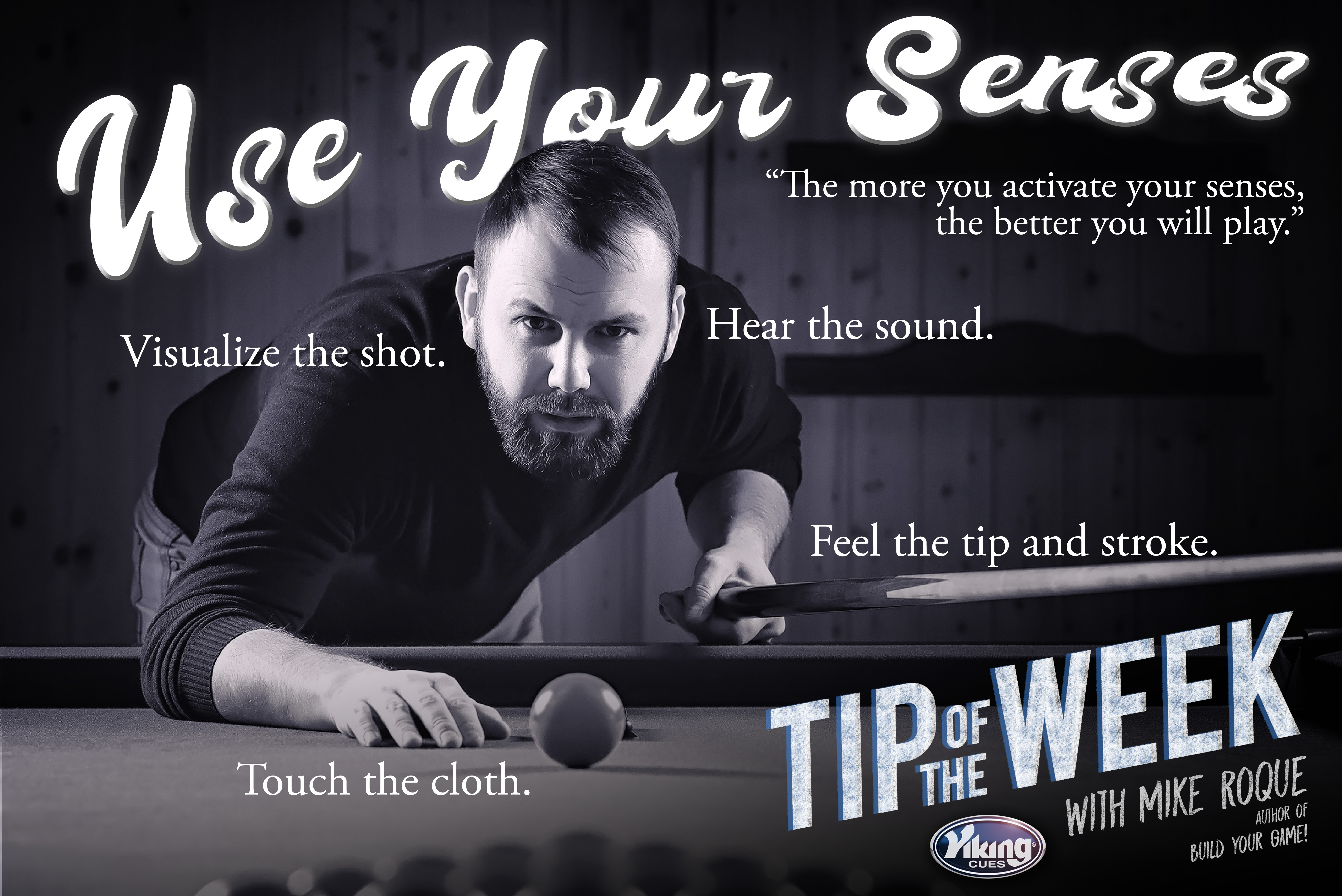 THE MORE YOU activate your senses, the better you will play. Pool is a game of feel.
Visualize the shot in its entirety. See the object ball dropping into the pocket. Point your stick to the exact spot where you want the cue ball to finish. Hear the sound of the balls colliding. Feel the tip contacting the cue ball and feel the stroking action.
It is possible to experience all of these things within a few seconds before you get down to shoot. In fact, if you don't feel them ahead of time, there is a good chance the shot will not be successful.
When position is tricky, walk around the table for another view. Place your hand in the exact place you want the ball to go. Touching the cloth sends a direct message to the brain to make it happen the way you imagine it.
Every good player has had the experience of making a difficult shot, weaving through a cluster of balls, and traveling three rails to get perfect on a ball with a two–inch window.
This is not by chance. It's the senses giving the brain everything it needs to direct traffic. Use your senses. They'll help you win more games!
Use all your senses to get a feel for the shot.

Love our Tip of the Week with Mike Roque, you can purchase your own copy of his book "Build Your Game" at the BEBOB Publishing Website at http://bebobpublishing.com/