Posted by Mike Roque | Viking Cues on 6th Aug 2019
The Weakest Link
"Improve the worst things about your game, and you raise your whole game."
-Tom Simpson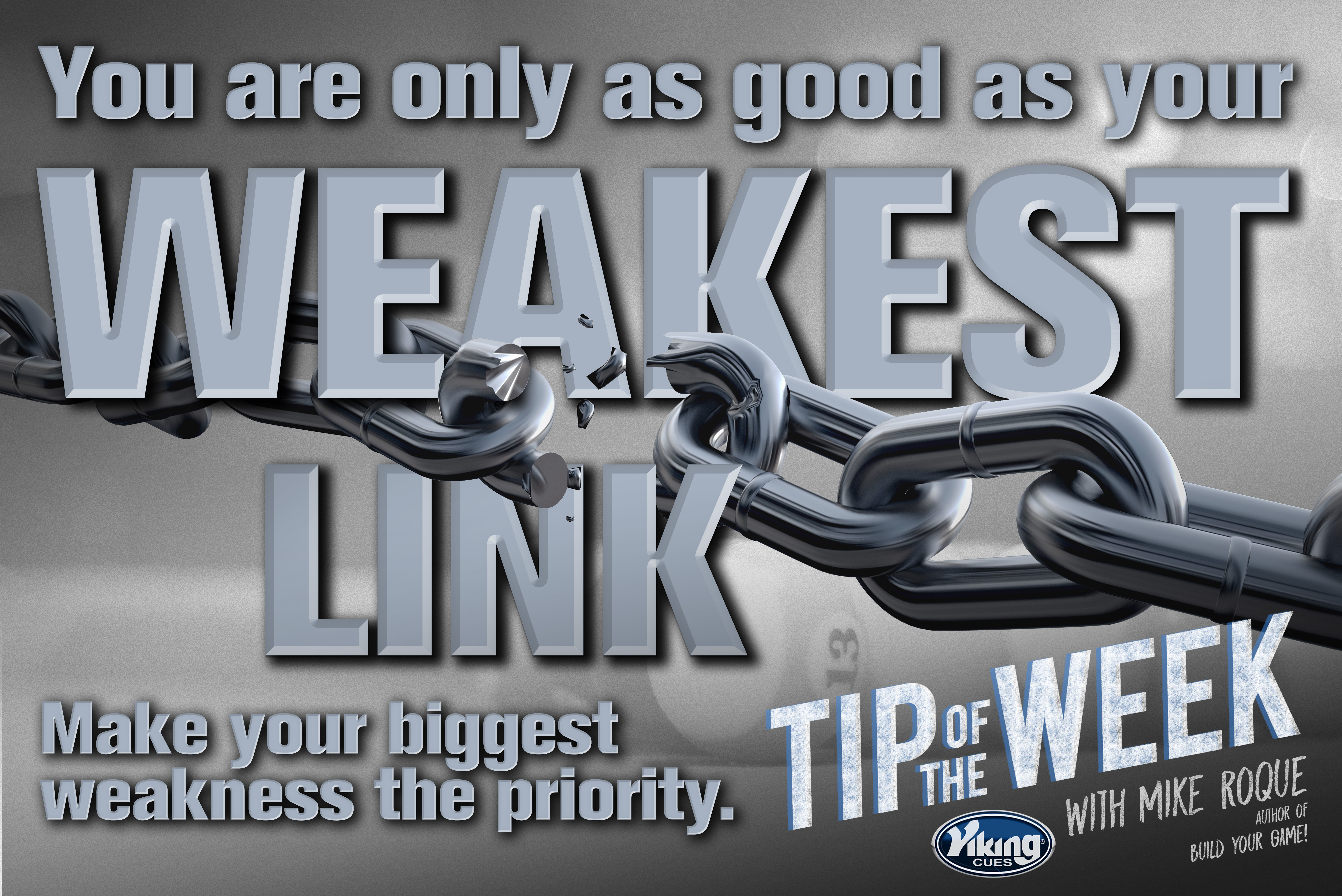 YOU ARE ONLY as good as the weakest link in your pool game. Whether it's banks, kicks, or shot making, you can be certain your weaknesses will show up in game situations over and over. Unless you work on them, they will continue to haunt you with lost opportunities.
The first step is to identify the problems. An honest review of your game usually exposes which areas are weak. Look back at matches that slipped away and identify what caused the loss. Whether it was a shooting weakness or a poor decision, it is vitally important to recognize what needs work.
Make a list and work on them one at a time. Make your biggest weakness the priority. Stay with it until you are confident you can handle it in competitive situations. When it does come up, you'll stay relaxed and knock it down!
Move down your list to the next problem and repeat the process. After you've gone through the entire list, reevaluate your game to see what needs a little more tweaking. Ideally, you want all areas of your game equally strong.
By making each weak link stronger, you improve one step at a time. Eventually that improvement becomes huge!
Find your weakest link, and turn it into a strength.

Love our Tip of the Week with Mike Roque, you can purchase your own copy of his book "Build Your Game" at the BEBOB Publishing Website at http://bebobpublishing.com/