Posted by Mike Roque | Viking Cues on 9th Sep 2019
One Pocket Secrets
"You're better off coming all the way back to the end rail than coming up short."
-Marshall Carpenter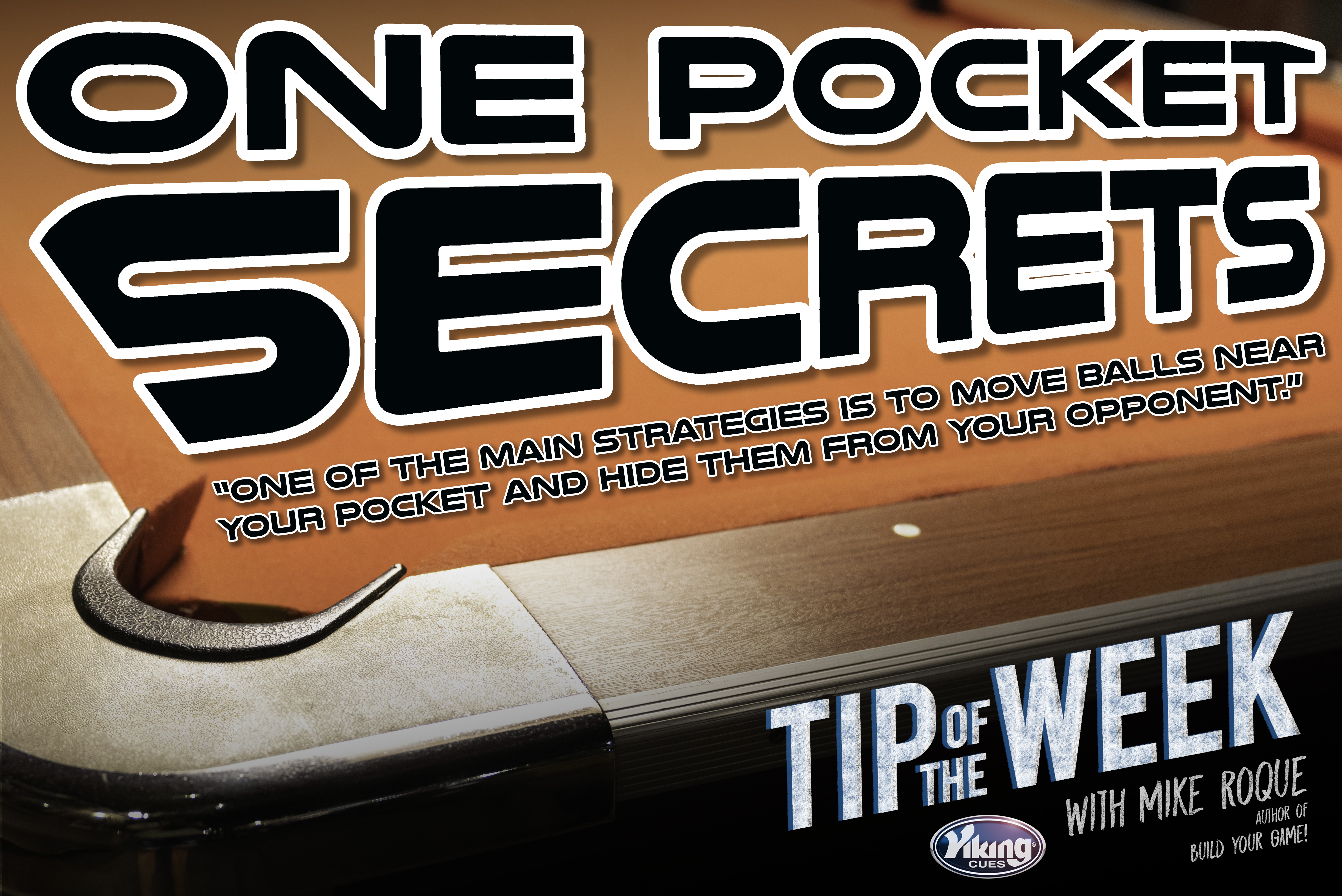 ONE POCKET requires a lot of creativity, tremendous skill, and very little luck. The nature of the game forces you to be inventive and helps build a warehouse of pool knowledge. This makes it an ideal game for serious players.
One of the main strategies is to move balls near your pocket and hide them from your opponent. Stopping him from moving balls towards his pocket is also crucial.
A strategy that allows top one pocket players to run out is that they try to get the cue ball above the balls. Marshall Carpenter played top one pocket using a simple strategy. He started by making balls at the back of the table, gradually moving forward to pick off other available balls. This approach keeps you in position to pocket balls, break up clusters, and move balls when needed.
In one pocket, the breaker has a substantial advantage. Players normally alternate breaks to even this out. Right–handed players usually choose the corner pocket on the right because it makes it easier to reach more shots. Lefties prefer the left-hand pocket.
One pocket is a fantastic game! It will challenge you in every area of billiards!
When pocketing balls in one pocket, try to keep the cue ball above the stack.

Love our Tip of the Week with Mike Roque, you can purchase your own copy of his book "Build Your Game" at the BEBOB Publishing Website at http://bebobpublishing.com/