Posted by Mike Roque | Viking Cues on 1st Jul 2020
Never Give Up!
"...no trait is more useful than the ability to transform adversity into enjoyable challenge."
Mihaly Csikszentmihalyi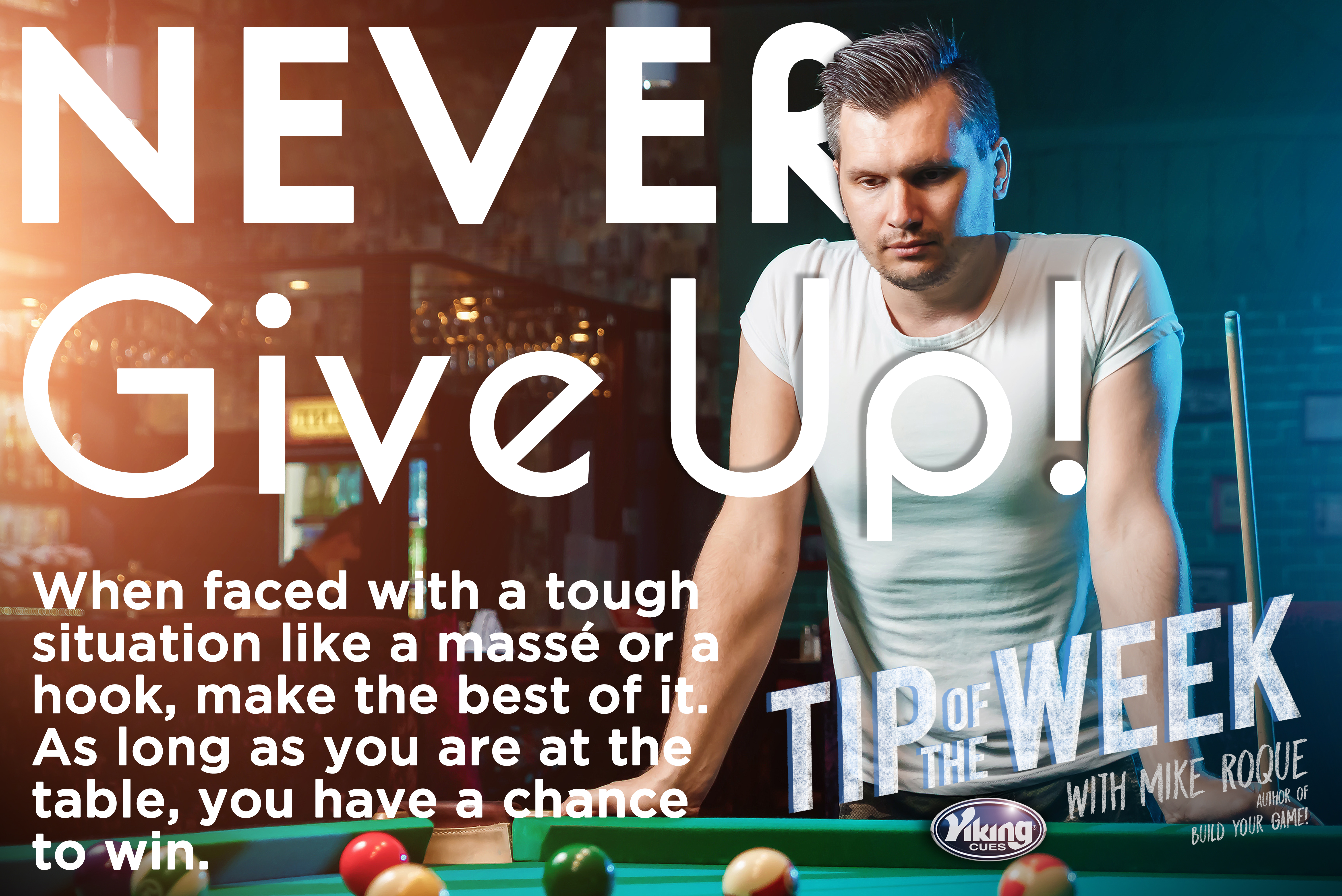 When faced with a tough situation like a massé or a hook, make the best of it. As long as you are at the table, you have a chance to win.
Dig into your bag of tricks and choose your best option, then relax and visualize the perfect outcome. No one expects you to make it, so there's no pressure, just give it your best effort.
Sure, it's a low percentage, but we've all seen it made in local bar league matches and world championships, so take your best shot. You only need to make it once, and anybody can make any shot once.
When you stay positive in the face of adversity, it sends a real message of confidence. It tells your opponent that your game is good enough to win even if you lose this one.
Even more important, when you stay positive, you create positive outcomes. It's truly amazing how often you will execute the shot exactly how you planned it.
And what about an outcome where you move the balls in such a way that it turns the whole game upside down in your favor? That can happen if you always stay positive and never give up.

Love our Tip of the Week with Mike Roque, you can purchase your own copy of his book "Build Your Game" at the BEBOB Publishing Website at http://bebobpublishing.com/