Posted by Mike Roque | Viking Cues on 15th Feb 2021
"A champion will see a return to the chair as an opportunity to refocus and recharge."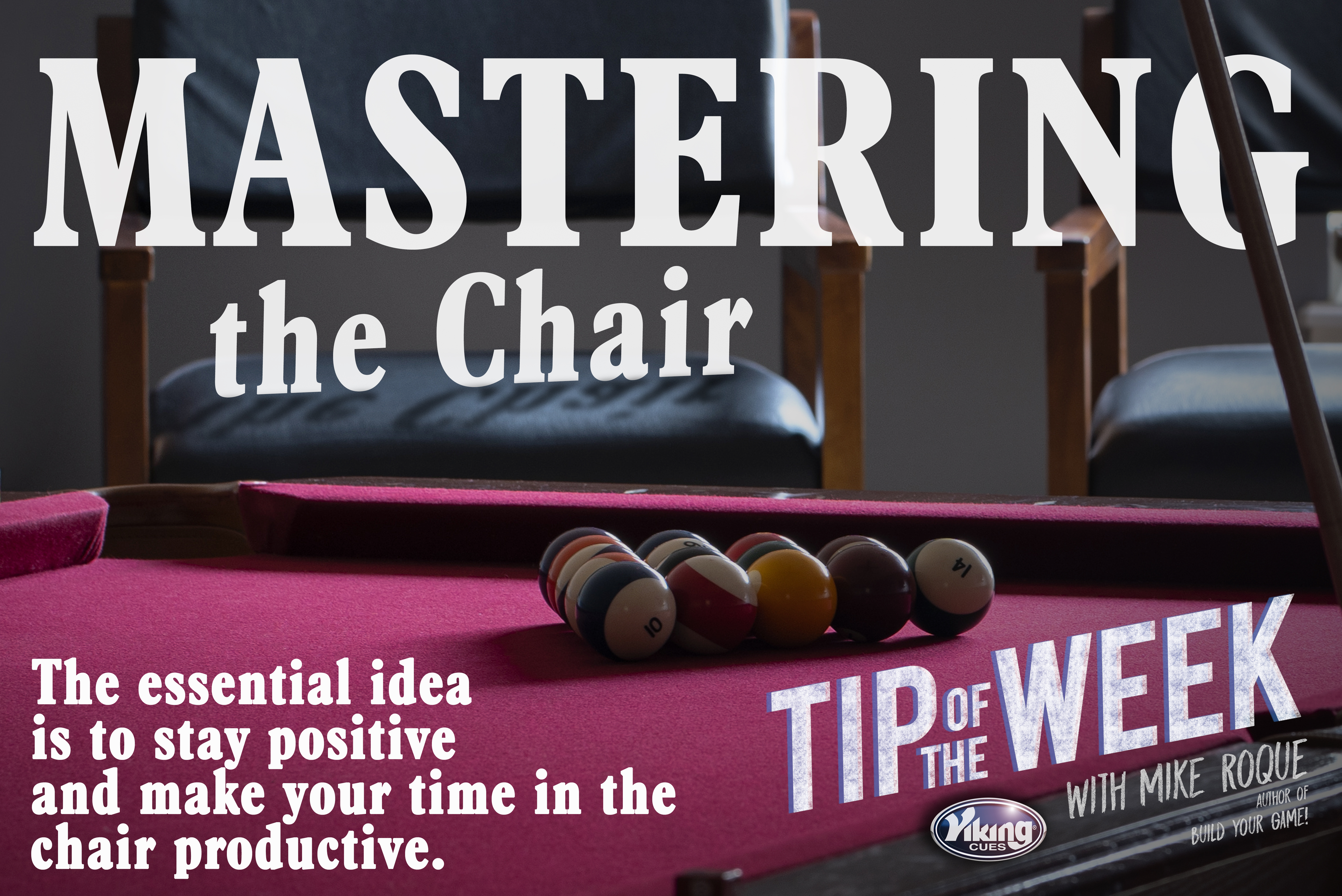 The chair can be a lonely place occupied with negative thoughts or it can be where a turning point begins.
With few exceptions, you are in the chair because you made a mistake. Don't beat yourself up with negative thoughts. Accept that misses or bad rolls are part of the game and move on.
If you dwell on mistakes, you stay in the past and to play well you must be in the present. Only in the present can you stay focused and be mentally prepared to play. Remind yourself that your game is good enough to handle a few hiccups.
If your mistake is a result of a poor offensive choice, make a mental note to review the situation later. That keeps you proactive and out of the woe is me mode.
If you get a case of the jitters, take some slow deep breaths to calm down. When your confidence feels shaky, remember that unbelievable comeback you made last week. It can happen again, but you have to be ready.
The essential idea is to stay positive and make your time in the chair productive. This keeps you in the game and gives you the best chance to play your personal best.