Posted by Mike Roque | Viking Cues on 29th Jul 2019
Have Patience
"Competitive pool is like playing chess. It takes the same kind of patience."
-Wade Crane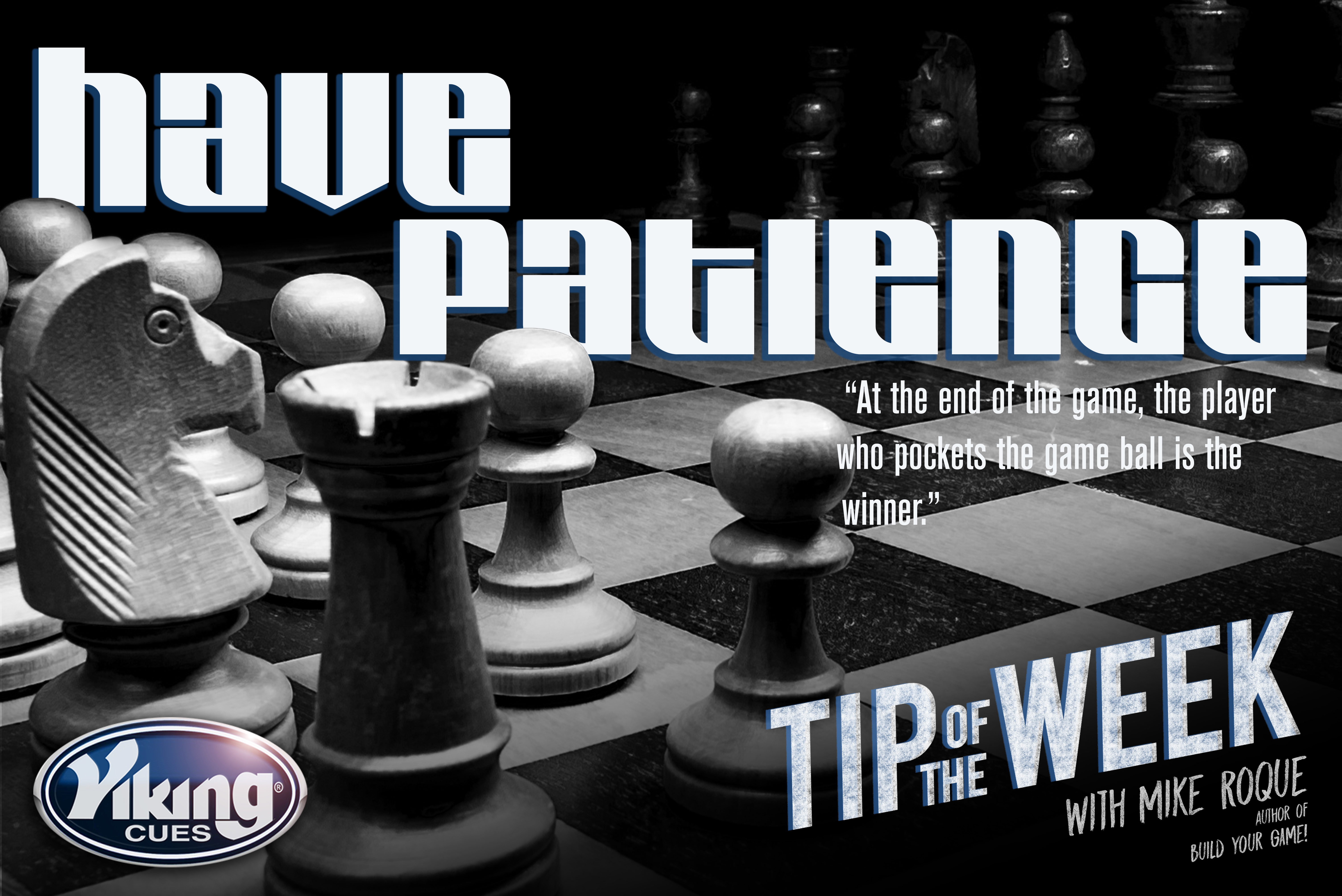 THERE'S NO RULE that says you have to win the game with only one turn at the table. At the end of the game, the player who pockets the game ball is the winner.
If you play seasoned players, patience is a must–have virtue. It will assist you in evaluating the table and avoid shooting the wrong shot or making costly mistakes.
It takes discipline to pass up a shot that might keep you at the table. If it's low percentage, however, why put pressure on yourself? The winner is usually the guy who best controls the table, so be patient.
If you fall behind in the match, don't panic. Maintain the pace of your normal shot routine and speed of play. There's no advantage between running all the balls at once or just a few at a time.
It is common for players to miss their first shot when they are given an unexpected chance back at the table. They are so excited they can't wait to shoot! Often, they lose focus, rush the shot, and miss.
Being patient doesn't mean playing slow or over–thinking every shot. You need to play with rhythm, but patience will help you play smart.
Fools rush in. Be patient at the table.

Love our Tip of the Week with Mike Roque, you can purchase your own copy of his book "Build Your Game" at the BEBOB Publishing Website at http://bebobpublishing.com/