Posted by Mike Roque | Viking Cues on 31st Dec 2019
Don't Scratch
"Know where the cue ball will go. You can't win if you scratch."
-Lou Butera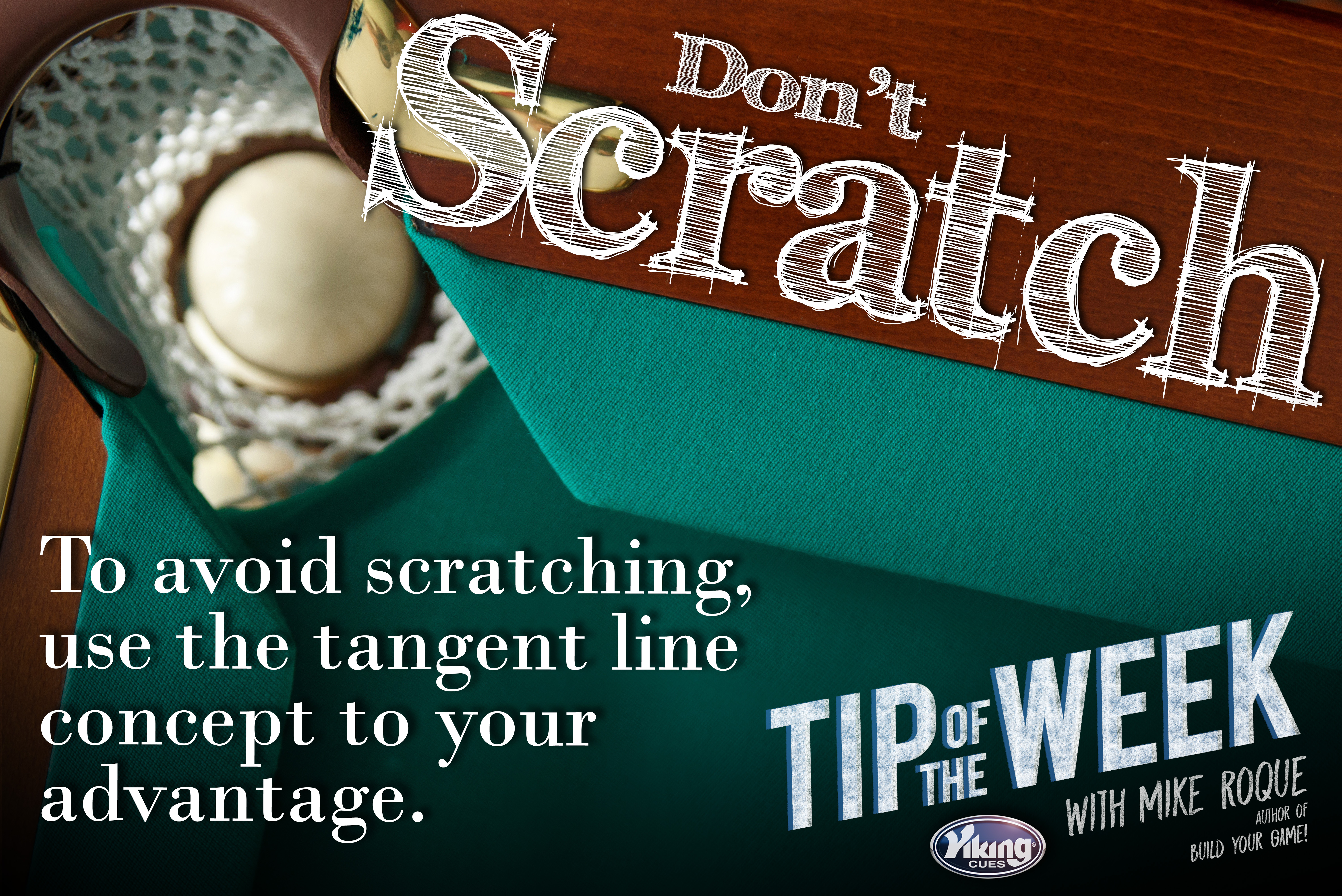 THE SCRATCH is your worst nightmare. Imagine it's hill–hill. You've made a difficult out and just cut the nine in the corner. You feel fantastic, until you see the cue ball travel two rails and trickle into the side pocket. All of your hard work is down the drain.
To avoid this disappointing scenario, it is essential that you anticipate exactly where the cue ball will travel before you take the shot.
Scratches usually occur when the cue ball caroms off an object ball and into a pocket. Sometimes it will hit a rail or two and then find the pocket. Either way, these events happen because the player failed to anticipate the correct path of the cue ball.
To avoid scratching, use the tangent line concept to your advantage. A true center ball hit sends the cue ball along a ninety degree tangent. If that line indicates the cue ball will travel to a pocket, use draw or follow to alter its path.
A sure way to avoid a scratch when moving the cue ball up or down table is to come through the exact center of the table. This will avoid most scratches. If you sense that a scratch is on, select another shot, even if it's tougher. You can't win with a scratch!
Avoid scratching by anticipating the cue ball path.

Love our Tip of the Week with Mike Roque, you can purchase your own copy of his book "Build Your Game" at the BEBOB Publishing Website at http://bebobpublishing.com/