Posted by Mike Roque | Viking Cues on 5th Oct 2020
DON'T HURRY
"Nothing can be more useful to a man than a determination not to be hurried."
-Henry David Thoreau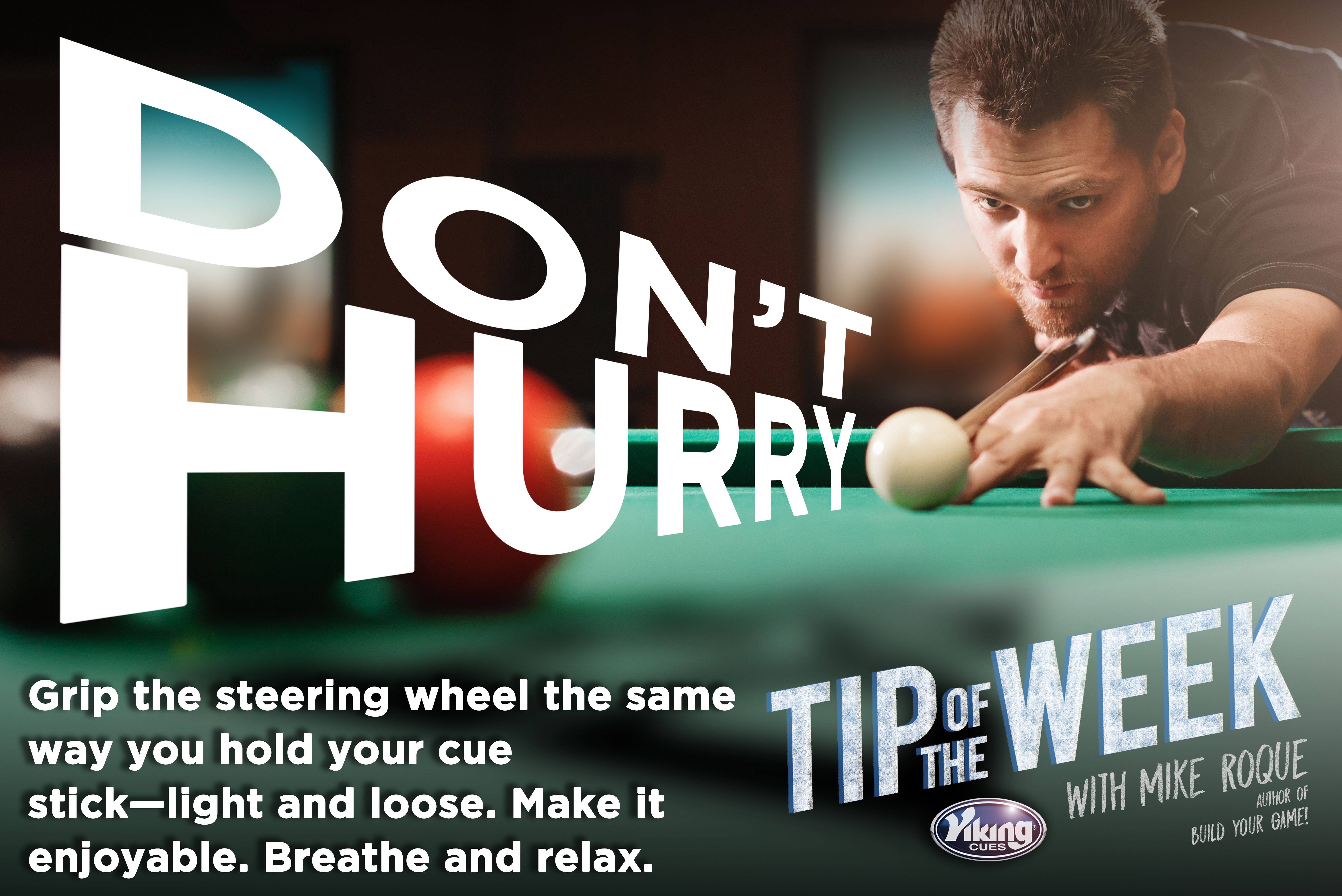 The game starts well before first rack is broken. It begins with your preparation. In fact, a calm, relaxed state of mind might be worth at least one game on the wire.
With tournaments, make a conscious effort to arrive early and be prepared. Handle any
equipment issues ahead of time. Save your energy for playing, not running around trying to
repair a loose tip.
If you're driving to an event, give yourself plenty of time and don't speed. Speeding puts you on edge. Observing the speed limit takes less energy. You can hold the steering wheel without using white–knuckled force.
Grip the steering wheel the same way you hold your cue stick—light and loose. Make it
enjoyable. Breathe and relax.
When you enter the event, carry yourself with confidence. Take care of any registration
business, fees, or food concerns and put your game face on. Be friendly, but don't let yourself
get sidetracked with poolroom soap operas.
When your match is called, move to your table at a graceful and easy pace. By taking your time, walking evenly with a clear determination to not be hurried, you'll arrive relaxed
and mentally and physically prepared to compete.