Posted by Mike Roque | Viking Cues on 1st Feb 2021
Choose Wisely
"The strongest part of my game is…I don't shoot the wrong shot very often."
Buddy Hall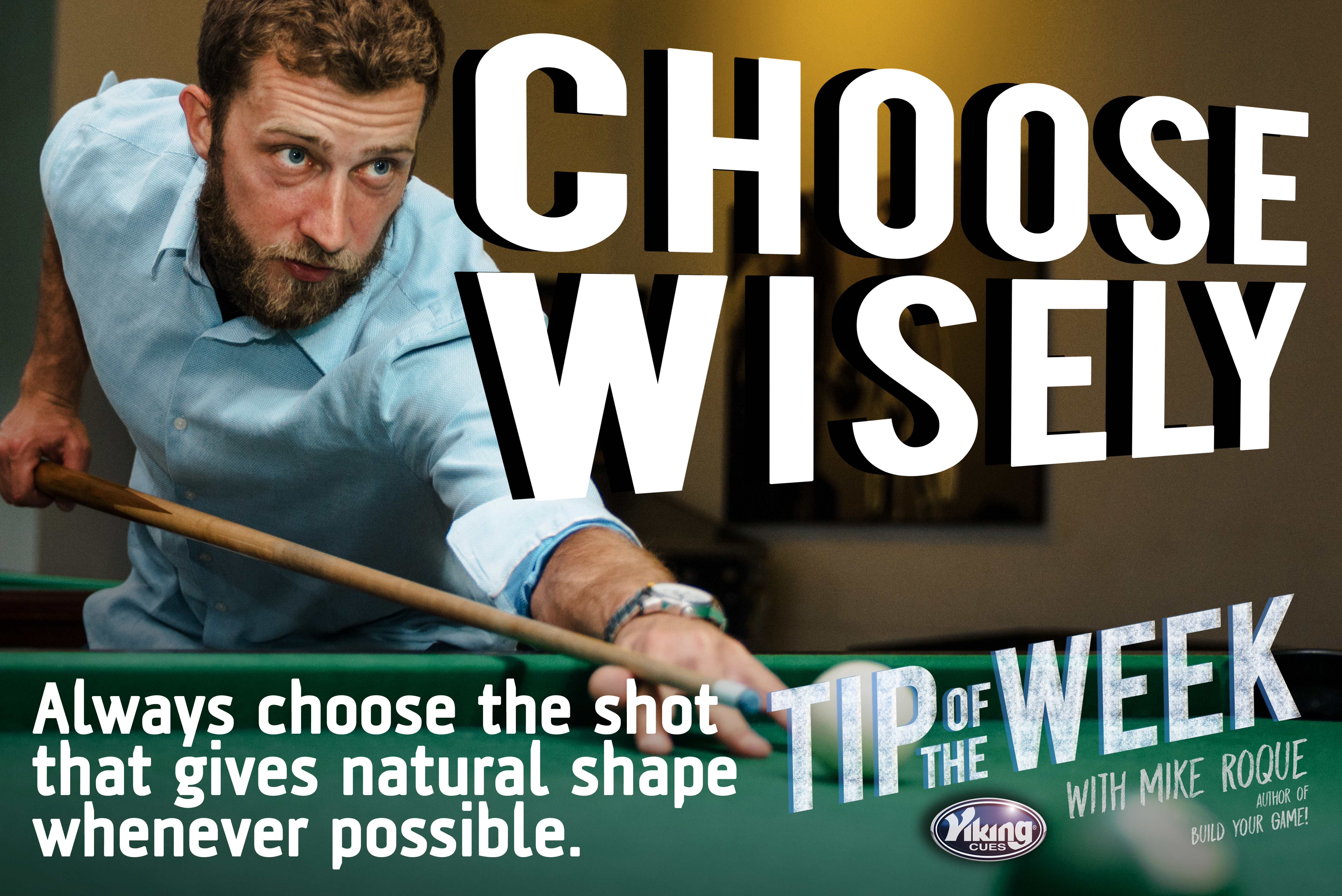 Proper shot selection and exceptional execution are the hallmarks of championship play. Years of experience plays a major part in choosing the right shot, while confidence fosters successful execution.
Always choose the shot that gives natural shape whenever possible. In certain situations, choosing a shot may require some mental discipline, even courage, if the shot is more difficult than other possibilities.
As a rule of thumb, pass on the easier shot if it doesn't lead to another easy shot that opens up a good run–out possibility. On the other hand, if the shot pushes you beyond your comfort zone, consider a good safety.
Top players want to stay on the offense, but they also recognize a lockup safety has future opportunities that far outweigh taking a wild flyer, blindly hoping for something good to happen.
Choosing the right shot sits at the top of the list for world champions. They want to control the table and the game at all times and you can do that, too. Work to get control, and strive to keep it. Make the right choices and win more matches!