Posted by Mike Roque | Viking Cues on 5th Jan 2021
Begin At The End
"Starting backwards from the eight ball with a pattern clears your view."
-Buddy Dennis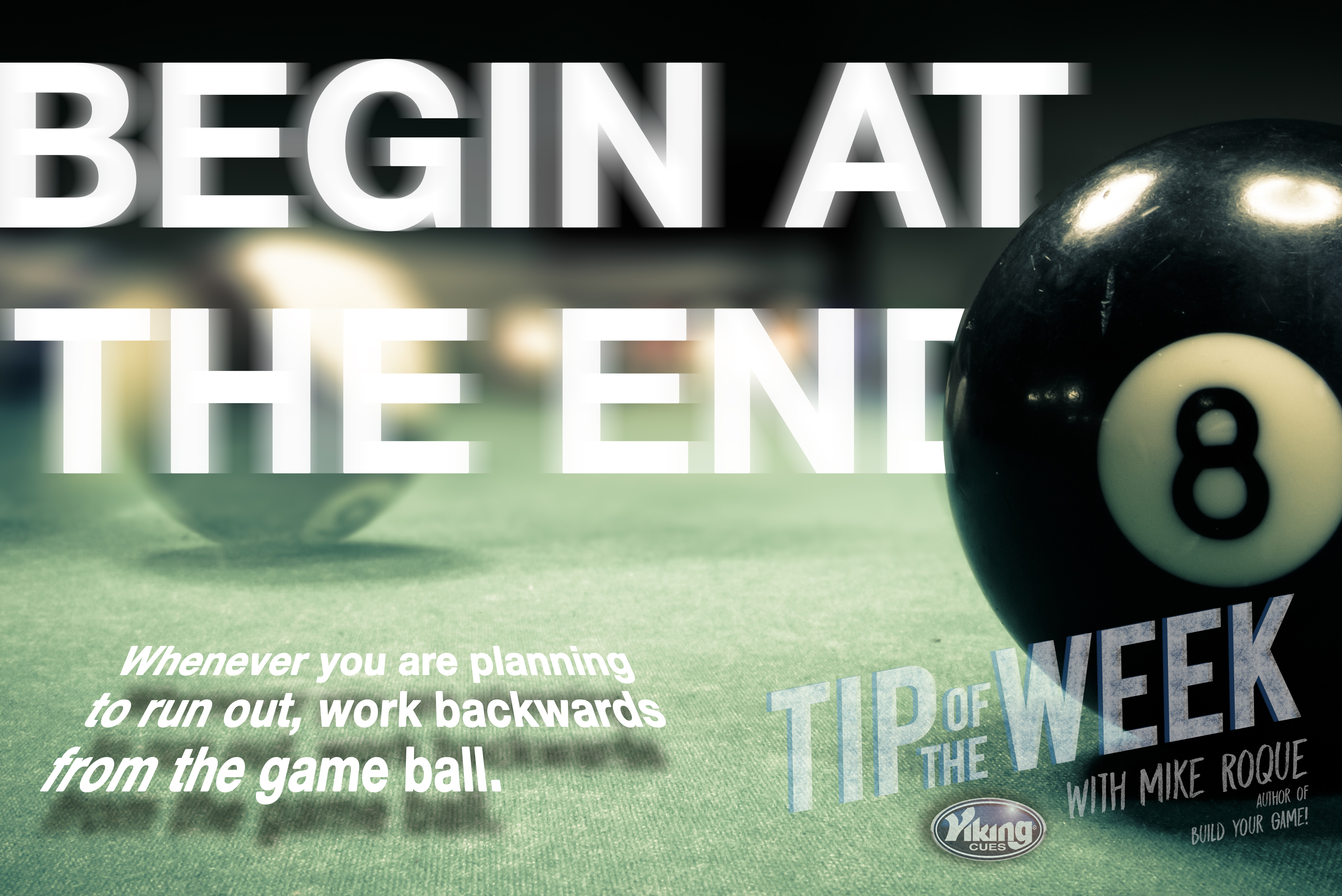 Whenever you are planning to run out, work backwards from the game ball. Look for patterns and be on the alert for problem balls. The perfect out is one easy shot after another with a high percentage shot on the game winner.
Planning ahead helps to identify the best way to handle clusters or trouble balls. It gives you a heads–up on solving problems by pocketing a ball now or ducking and finishing the job later.
Running out should always be your first priority, but some table layouts are exceptionally
difficult and without reasonable positional routes. Attempting such a run can end in disaster. In those situations, consider a defensive strategy. A tough safety can win many more games than a failed run.
It's a tough lesson to learn, but you must understand when to stop making balls, especially
in eight ball. When the run is doubtful, every ball you have on the table means congestion for your opponent and a place to hide the cue ball for you.
Ask yourself, "Is it possible to run out this table?" If your answer is "Maybe," look for a
defensive strategy that will lead to a win a few shots later!