Posted by Mike Roque | Viking Cues on 9th Feb 2021
"Affirmations are like magic; they trick the unconscious mind."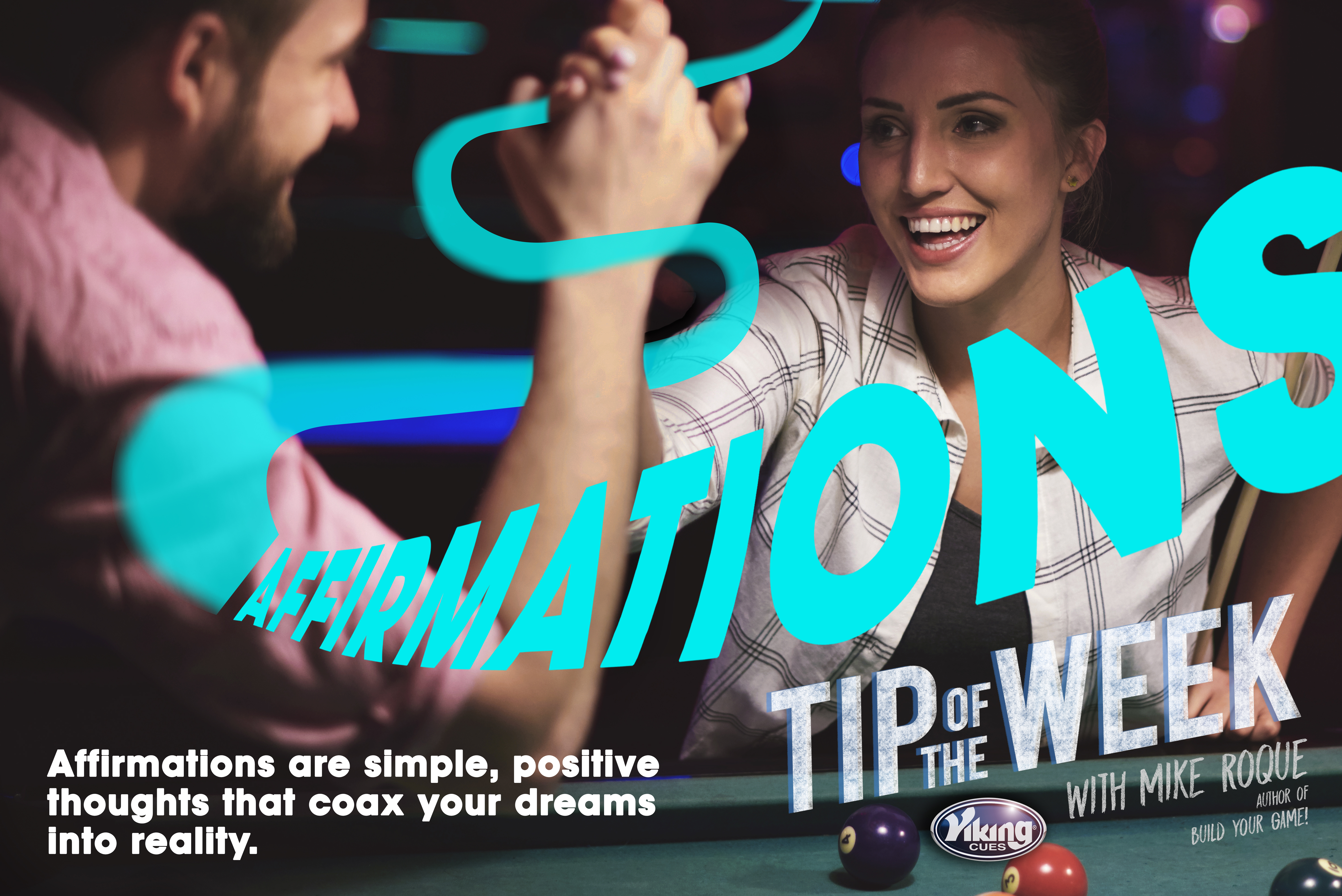 Affirmations are simple, positive thoughts that coax your dreams into reality. They are the promise of things to come and can play an important role in creating your desired outcomes.
Affirmations are the formal expression of your heart's desire, and many world–class athletes use them to train their mind and body. Incorporating them into your daily schedule is a proven technique for achieving top–level success.
Keep them short, positive, and phrased in the present tense. Post them in high traffic areas and read them aloud. If you haven't read anything aloud since first grade, it might push your comfort zone, but research shows that hearing the sound of the words impacts the brain more effectively than simply reading the words.
When your affirmations are working, they trick your mind into thinking that the desired result has already happened! Here are a few examples:
• I trust my stroke.
• I always play calm and relaxed.
• I play well under pressure.
• I play to win.
Be aware of your thoughts at all times. Know what you want, affirm it, and make it happen.