Posted by Mike Roque | Viking Cues on 22nd Jul 2019
A Power Stroke
"When your delivery is good, the power comes naturally."
-Mike Sigel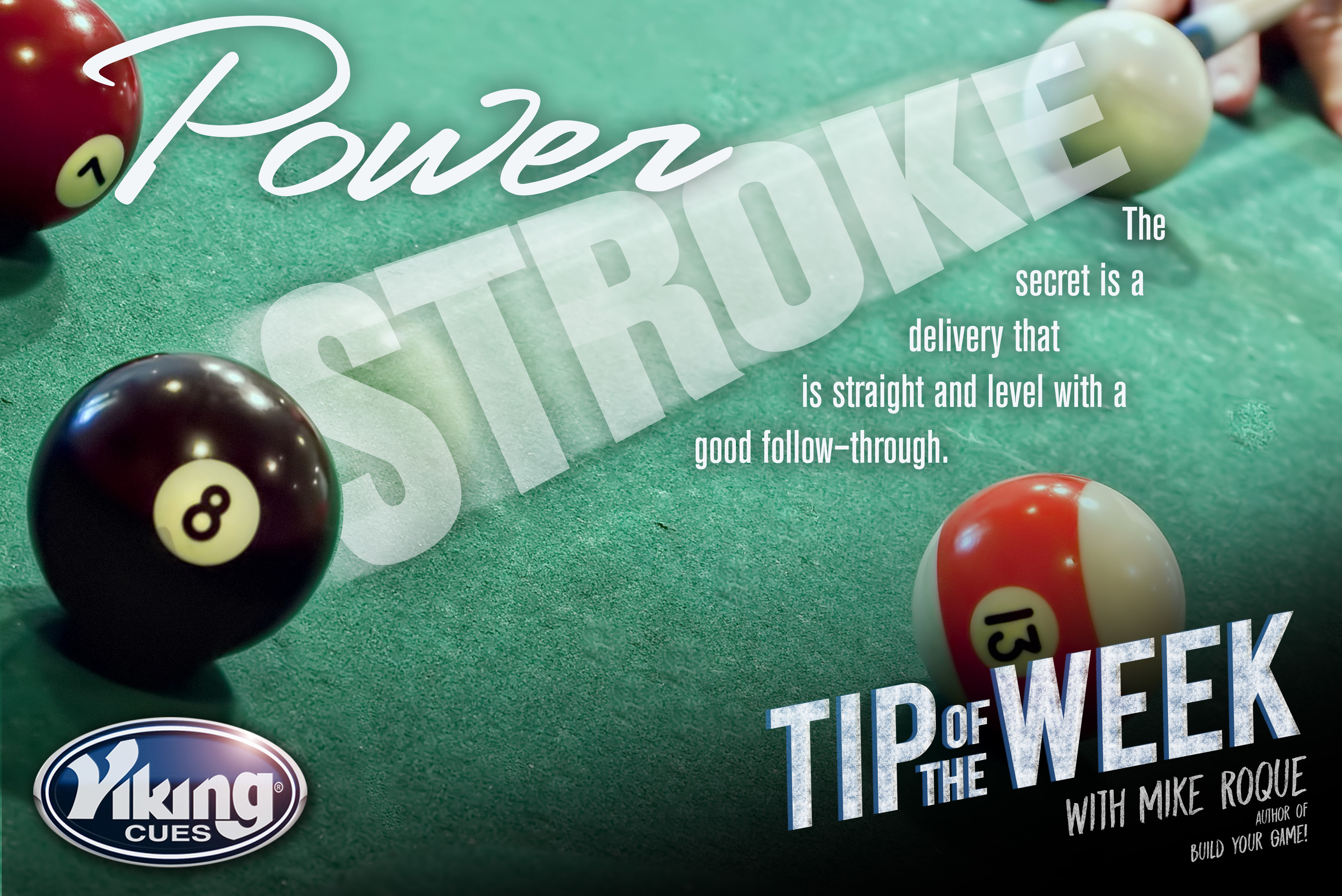 IT MAY SEEM ironic, but the power stroke is not about force and power. It's about sound stroke mechanics.
The secret is a delivery that is straight and level with a good follow–through. Here are a few things to keep in mind.
The shaft must move through the cue ball. Work on a smooth transition between the backswing and the forward motion. This helps to keep the cue stick on line.
Avoid anything quick and jerky. That type of stroke tends to stop at the cue ball. It lacks power and encourages body movement and inconsistency.
A light grip is essential. It naturally creates more wrist action and accelerates the tip through the cue ball. This provides more action and spin with minimum effort.
Not all players take a longer backswing, but it is critical to have a longer follow–through.
Most top players also drop their elbow on this stroke. That insures keeping the cue level through the entire stroke.
Once you master the power stroke, your entire game will jump up a notch. It does wonders for your confidence and even your soft shots will have more authority.
Master the power stroke and you'll hit more shots with authority.

Love our Tip of the Week with Mike Roque, you can purchase your own copy of his book "Build Your Game" at the BEBOB Publishing Website at http://bebobpublishing.com/